Keeping track of your events with Mate
The Mate functions as a custom event diary by allowing you to manage and keep track of your events. This can help you stay compliant with the requirements of the study you are participating in. Sharing an accurate and up to date record of your events could help your doctor gain insights about your treatment plan if needed.

You can add a custom event by simply clicking on the plus (+) button on the bottom right corner of any given date. Choose the start time, duration, and add any relevant notes at the time of the event.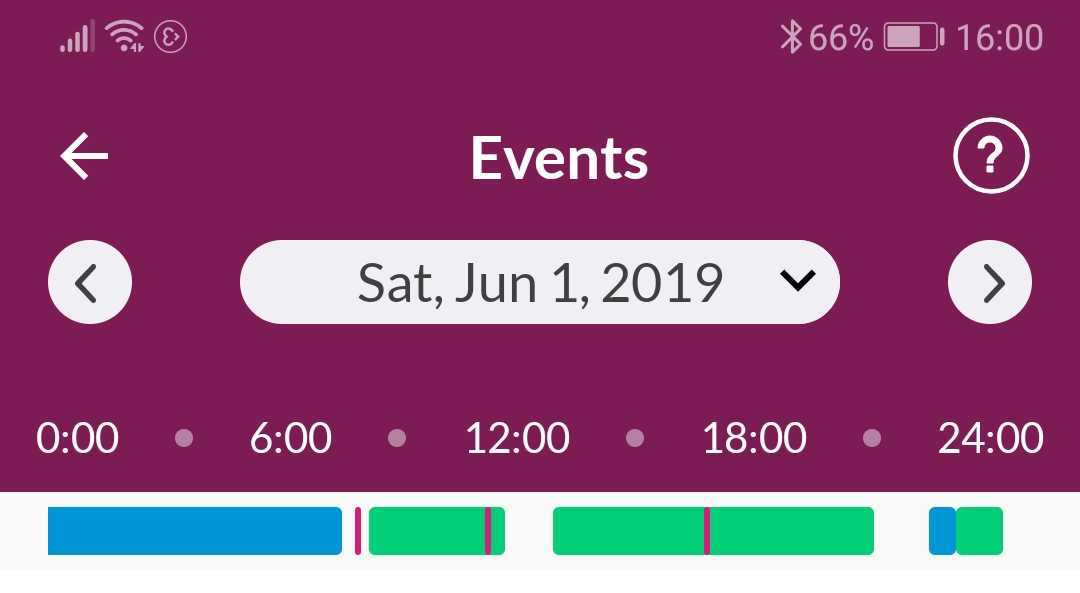 The horizontal timeline on the top is a visual representation of your rest and physical activity for the day, along with the manually logged events. Viewing them side by side gives you better context around your events so you can see if there is any correlation between the two. You can also go back and compare with previous days to see if there are any trends.
Your Stats and Timeline
Your stats show you the total number of custom events that you have manually added.
The timeline below shows you a chronological list of the events for that day, along with the precise time they occurred. If you previously added the duration or any notes, you'll be able to see them here as well, or you can add them by tapping on the specific event.