Embrace is designed to detect and alert for unusual patterns in movement and physiological activity that could be associated with tonic-clonic seizures and to monitor physical activity and rest.
In order to use your Embrace you will need:
First, Embrace collects physiological data using its sensors (an EDA sensor, a gyroscope, an accelerometer, and a peripheral temperature sensor). It transmits this data to the Alert App on the paired smartphone through Bluetooth. The paired smartphone must be the user's phone, and it needs to remain within Bluetooth range (30 feet/10 meters). We recommend to always keep your paired smartphone as close as possible, to prevent disconnections due to obstructions, such as walls and large furniture.
Using internet, the Alert App sends an SMS and call to the activated caregivers so they can help in the case of a possible seizure. Your data is also sent to Empatica's servers so that you can later check it in the Mate App.
Remember: Both Bluetooth and Internet connection are necessary for the Alert notifications to be sent when Embrace detects an unusual event.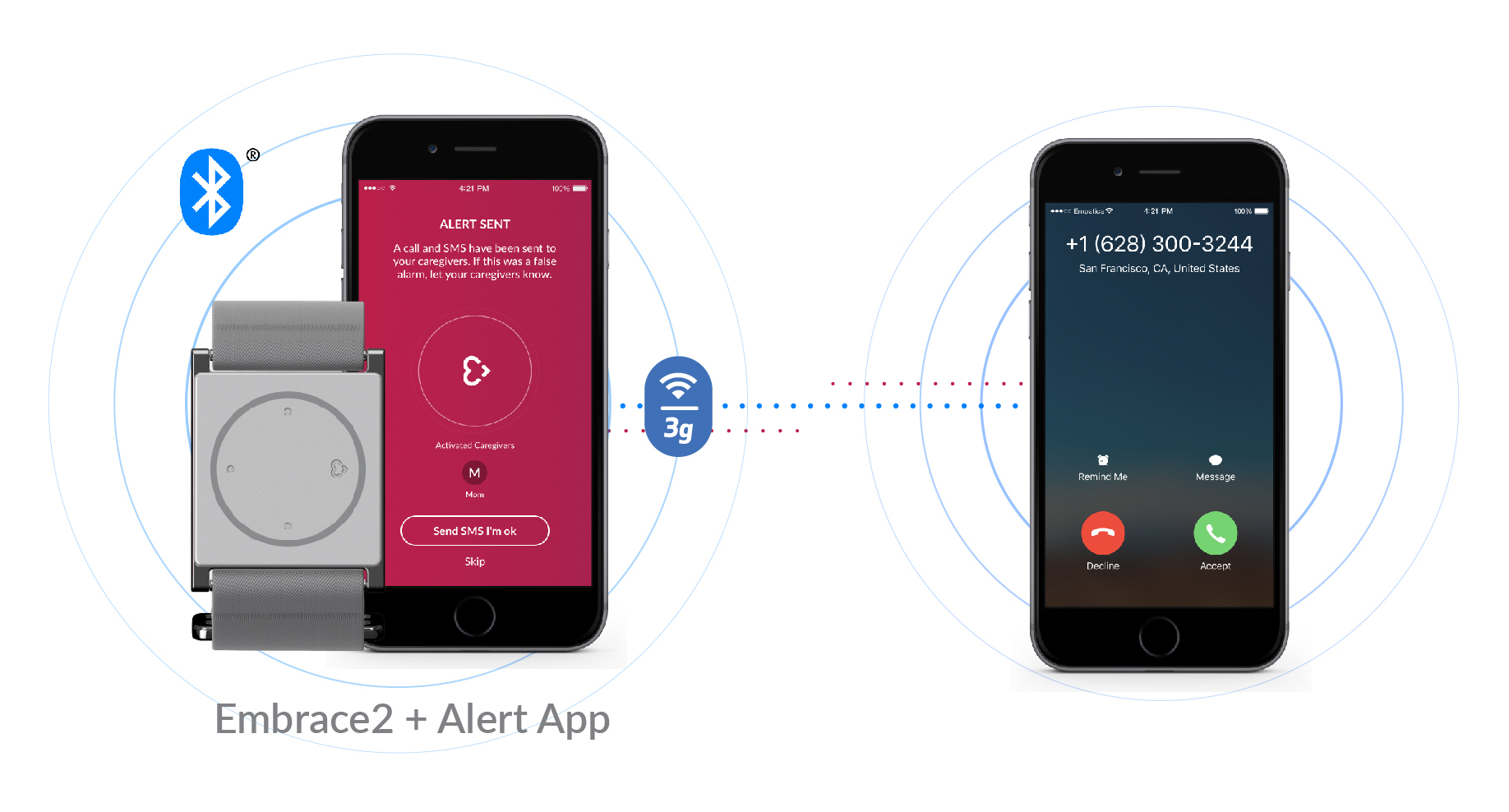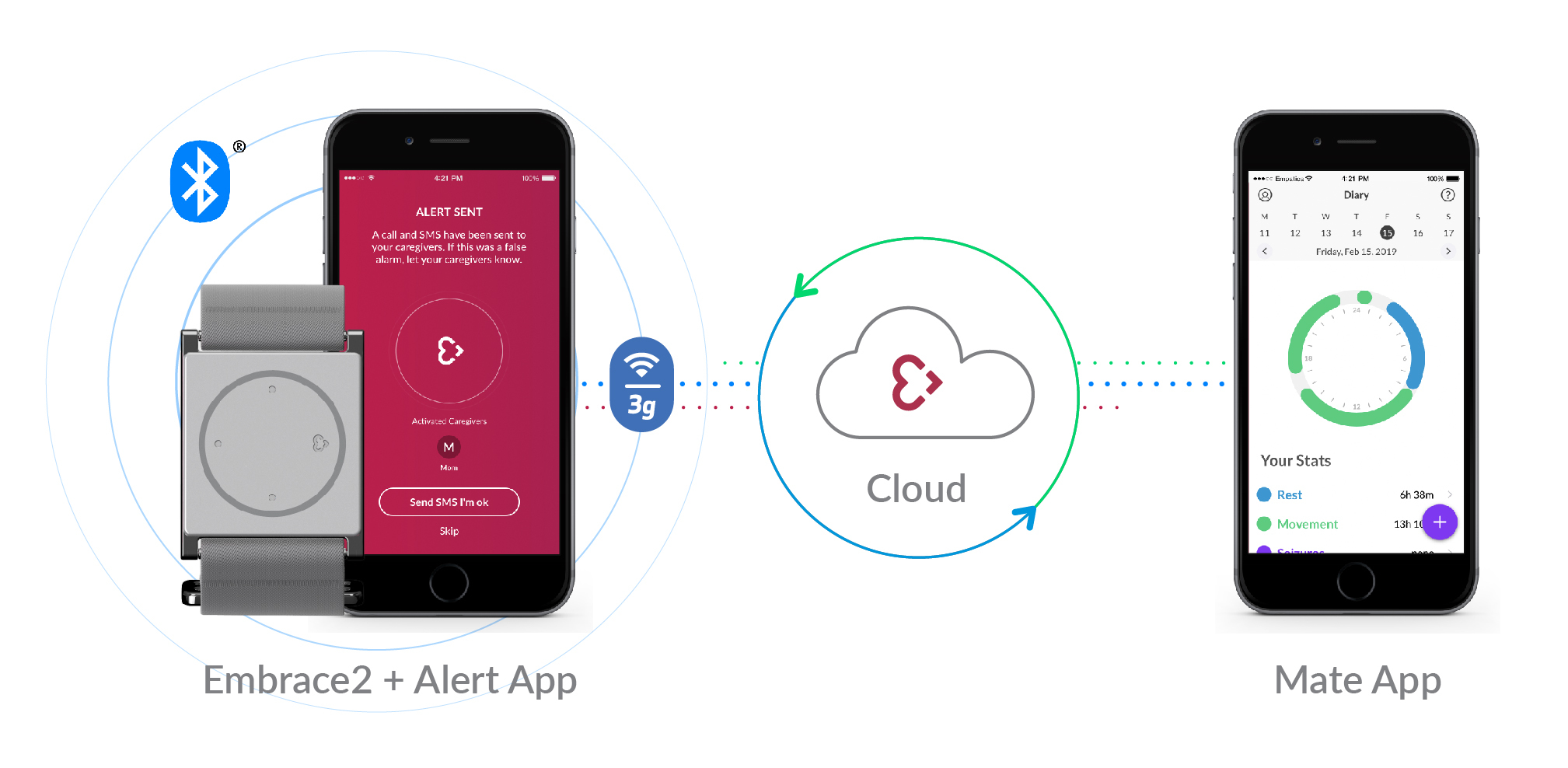 What happens when there is a Bluetooth disconnection?
Whenever Embrace disconnects from Bluetooth, it won't be able to detect and alert for unusual events. However, it will continue to record and store data on its internal memory, which has a capacity of around 14 hours. Beyond this time, it won't be able to record sleep and activity data.
As soon as the Bluetooth connection is restored, data will be automatically transferred to the smartphone, freeing up Embrace's memory.
What happens if the smartphone isn't connected to the internet?
If the paired smartphone isn't connected to the Internet, alerts cannot be sent to your Caregivers.
The recorded data will be stored in the Alert App until the internet connection is restored.

Remember that airplane mode disables internet connection and Bluetooth.