iOS 13 introduces several changes to location data and permissions. As such, we've modified the Alert app to be in line with these new requirements.
First, it's important to know that the Alert app only uses your location to send your GPS coordinates to caregivers, when a possible tonic-clonic seizure is detected (Note: this feature is only available with the Standard and Plus subscription plan).
Outside of sending alerts, your location will not be tracked, nor will it be shared with anyone.
In order for the Alert app to send your location to caregivers when a seizure is detected, access to Location must always be enabled and set to "always".
Follow the below instructions to always allow access:
Once you've updated to iOS 13, you'll be asked to allow the Alert app to access your location.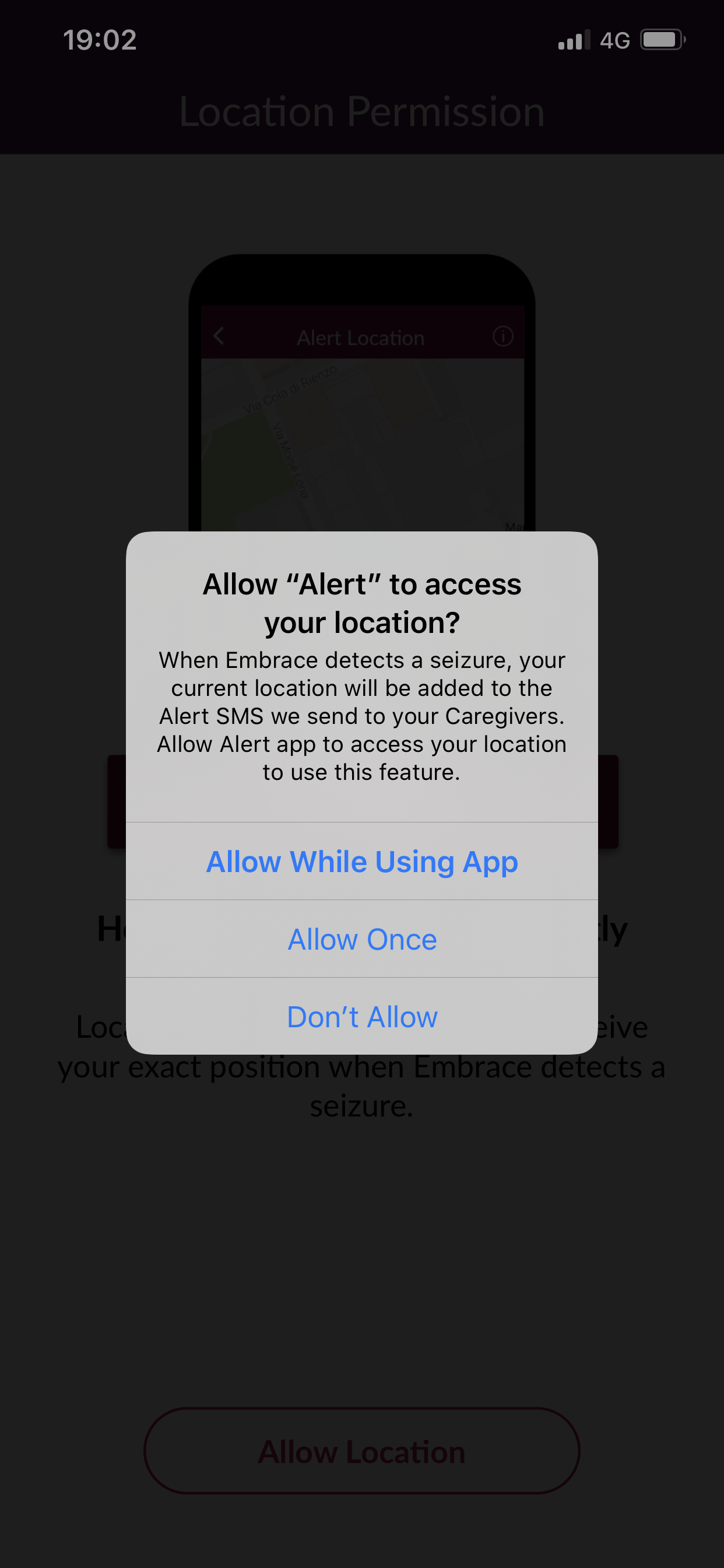 Tap

Allow While Using App.

Then the next page asks you to go to your settings to

always allow location

.

Tap

Go to Settings

.

Tap

Always

.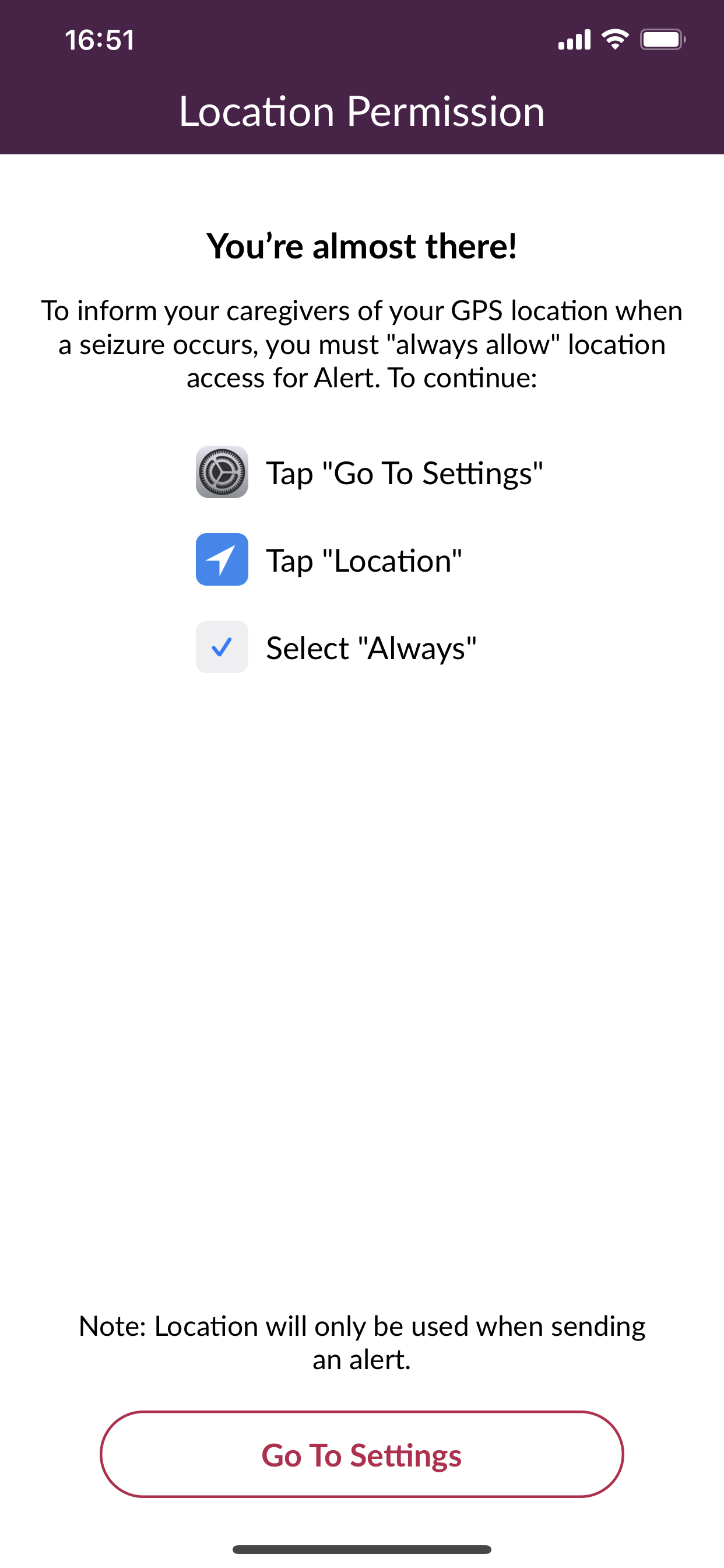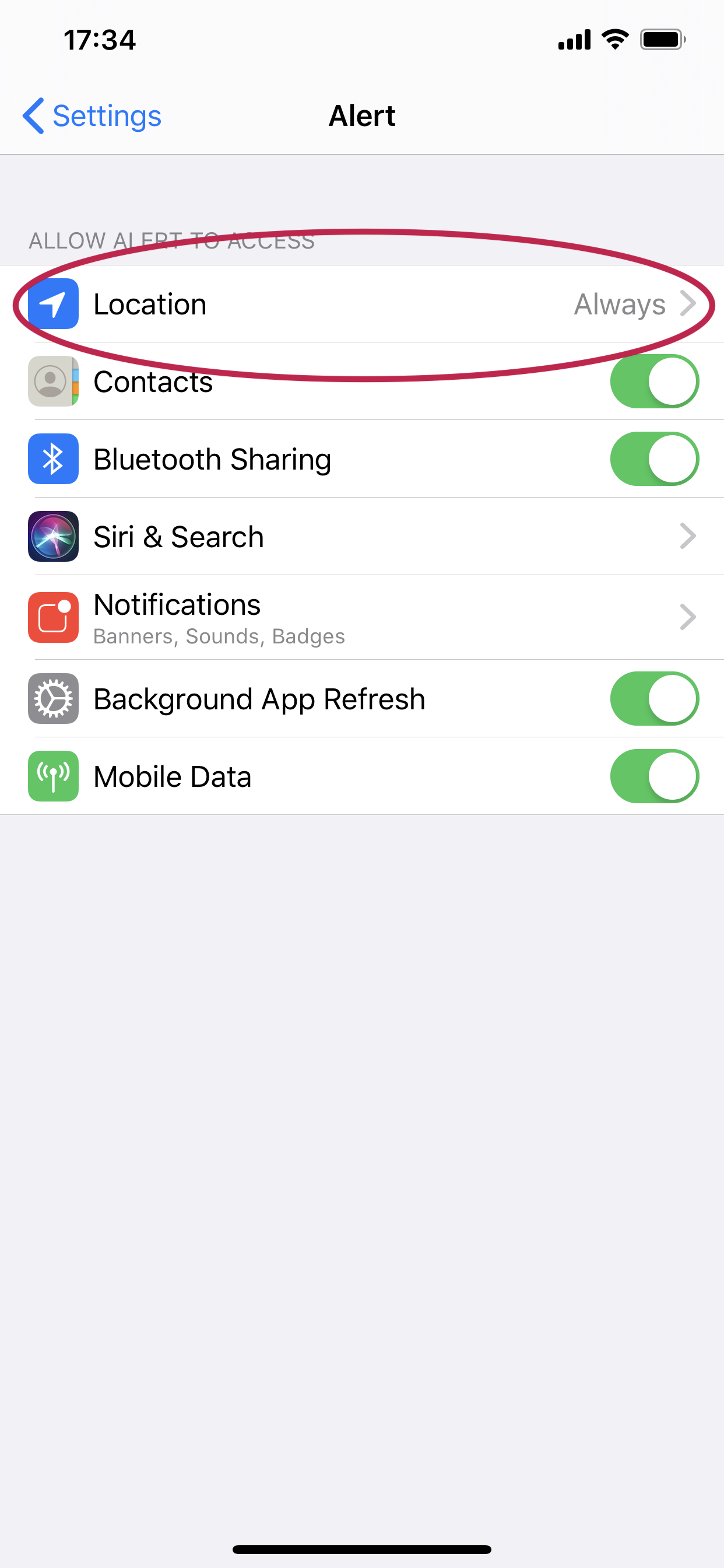 Another change you'll notice is requesting permission to access Bluetooth. Embrace cannot work without being connected to your phone, and it uses Bluetooth to connect.
Here is how to allow access to Bluetooth:
When you open the Alert app after updating to iOS 13, you'll be asked if you want to allow the Alert app to use Bluetooth.

Tap

OK.
If you accidentally dismissed the messages or want to double-check that your settings are correct, just go to your General Settings > Alert App. They should look like this: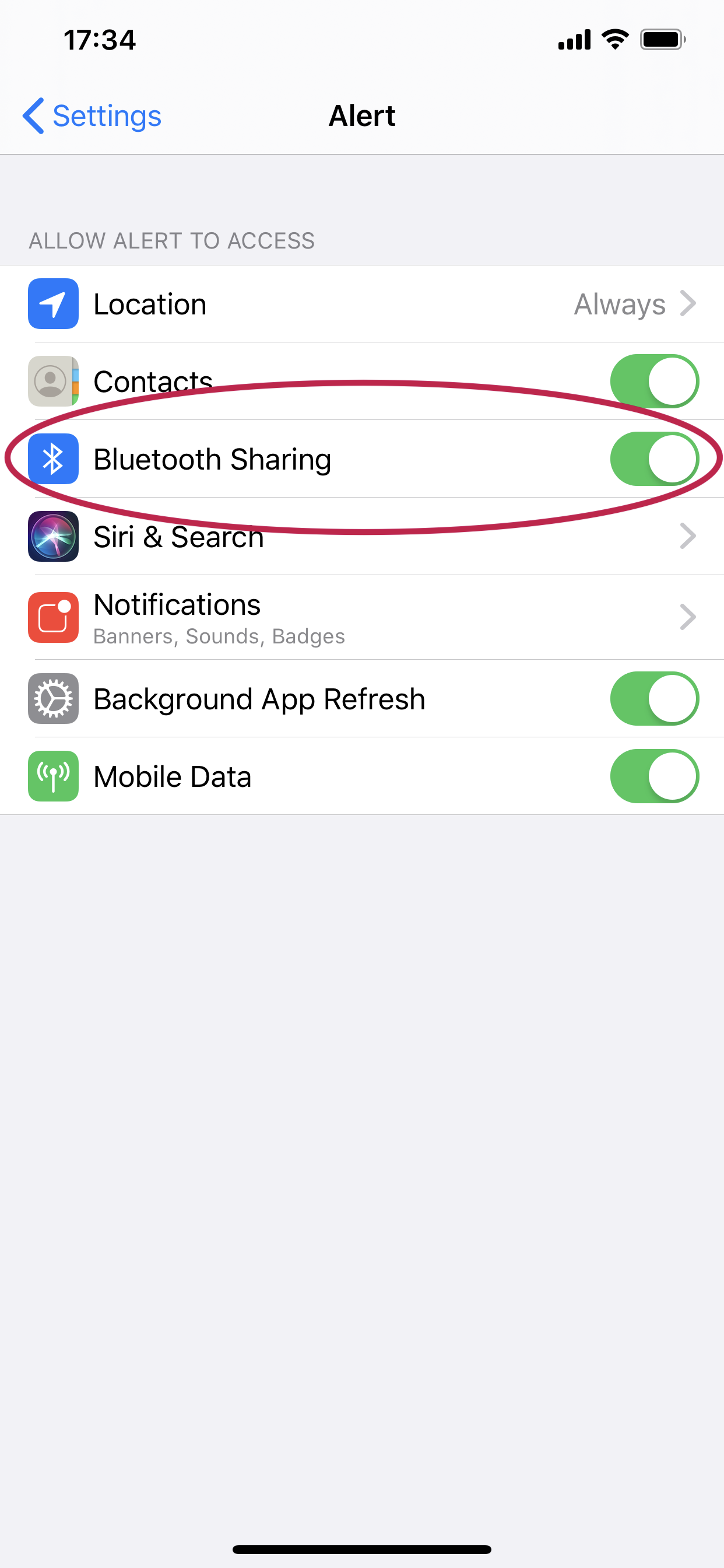 If you have any questions, please write to us at support@empatica.com