The Embrace Seizure Report is a tool (e-diary) that allows you to track and review your seizure history. The report contains both the seizures detected by the Embrace and added by you. Keeping track of when seizures occur and what happened around that time helps you recognize possible triggers.
In this article you will learn how to:
Access the seizure report

Add a new seizure

Insert notes and duration of seizures

Mark a detected seizure as a false alarm

Print the report
Access the seizure report
You can access your Seizure Report through your Empatica Account or by simply using this link: https://myembrace.empatica.com/reports/seizures.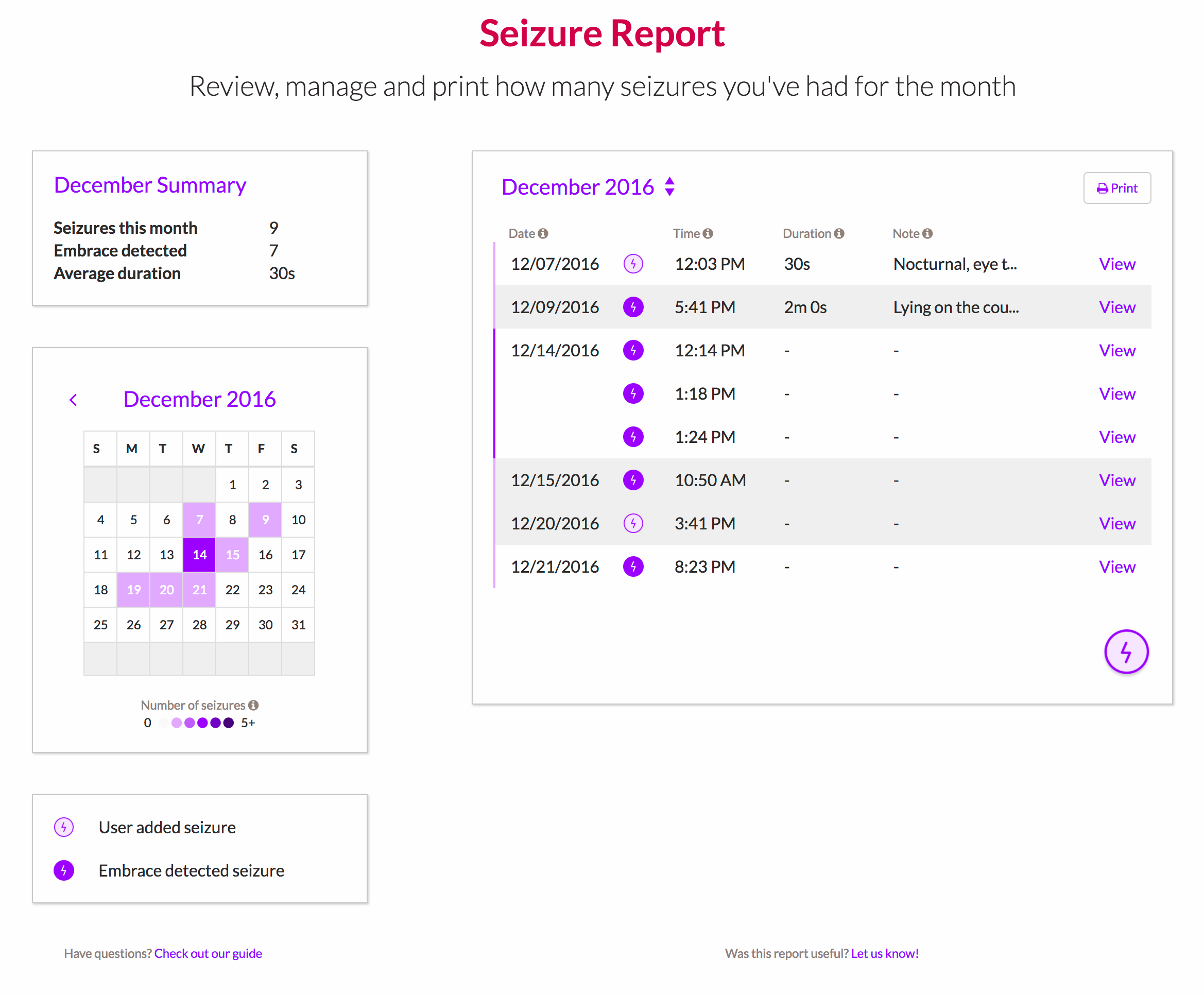 To provide more clarity and context for each month we chose to reflect the number of seizures per day with gradual colors which vary in intensity. The lightest purple color reflects a lower number or seizure; respectively, the darker ones indicate a higher number of events per day.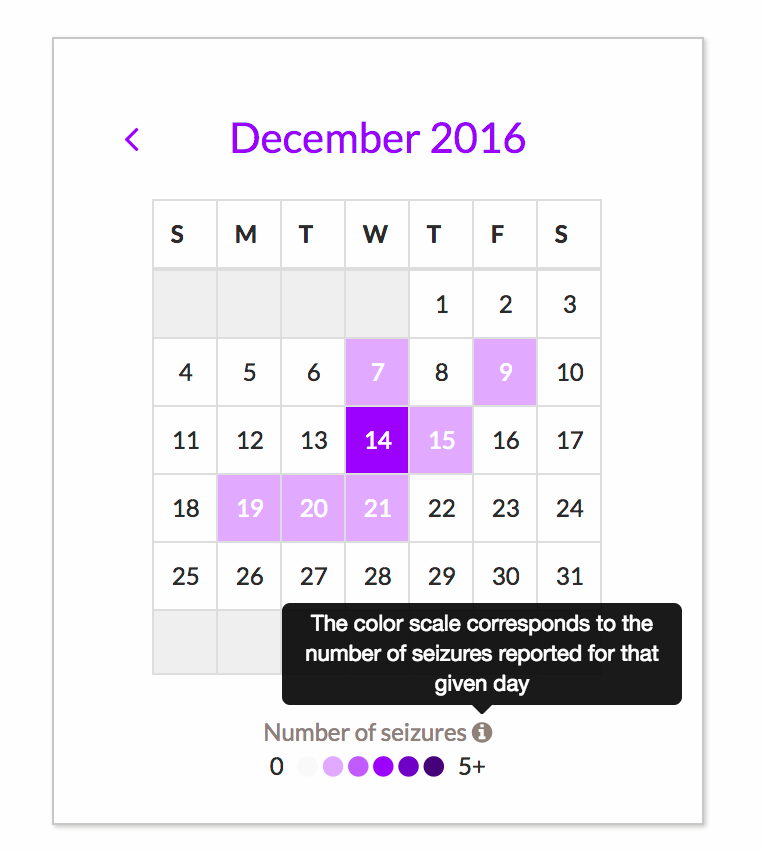 Add a new seizure
In the report, you can not only see the seizures registered by Embrace but also add the ones that were not detected. You can insert the missed seizures manually by tapping the lightning bolt icon at the right bottom corner of your monthly graph (see also the article Can Embrace work with any type of seizure?)

You can add the date, exact time, duration of the seizure as well as any additional info. This will provide a complete overview of your events in a clear and organized manner.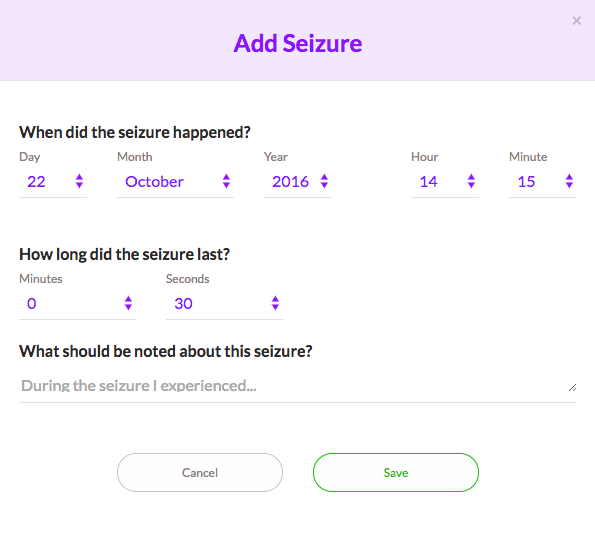 Insert notes and duration of seizures
To obtain a bigger picture of the history of your events, you can insert the exact duration of the seizures as well any additional info that might be helpful for yourself or your doctor. As time passes you might forget what happened or how you felt before the seizure occurred. The Seizure Report might serve as a helpful diary so you'll never miss any significant info.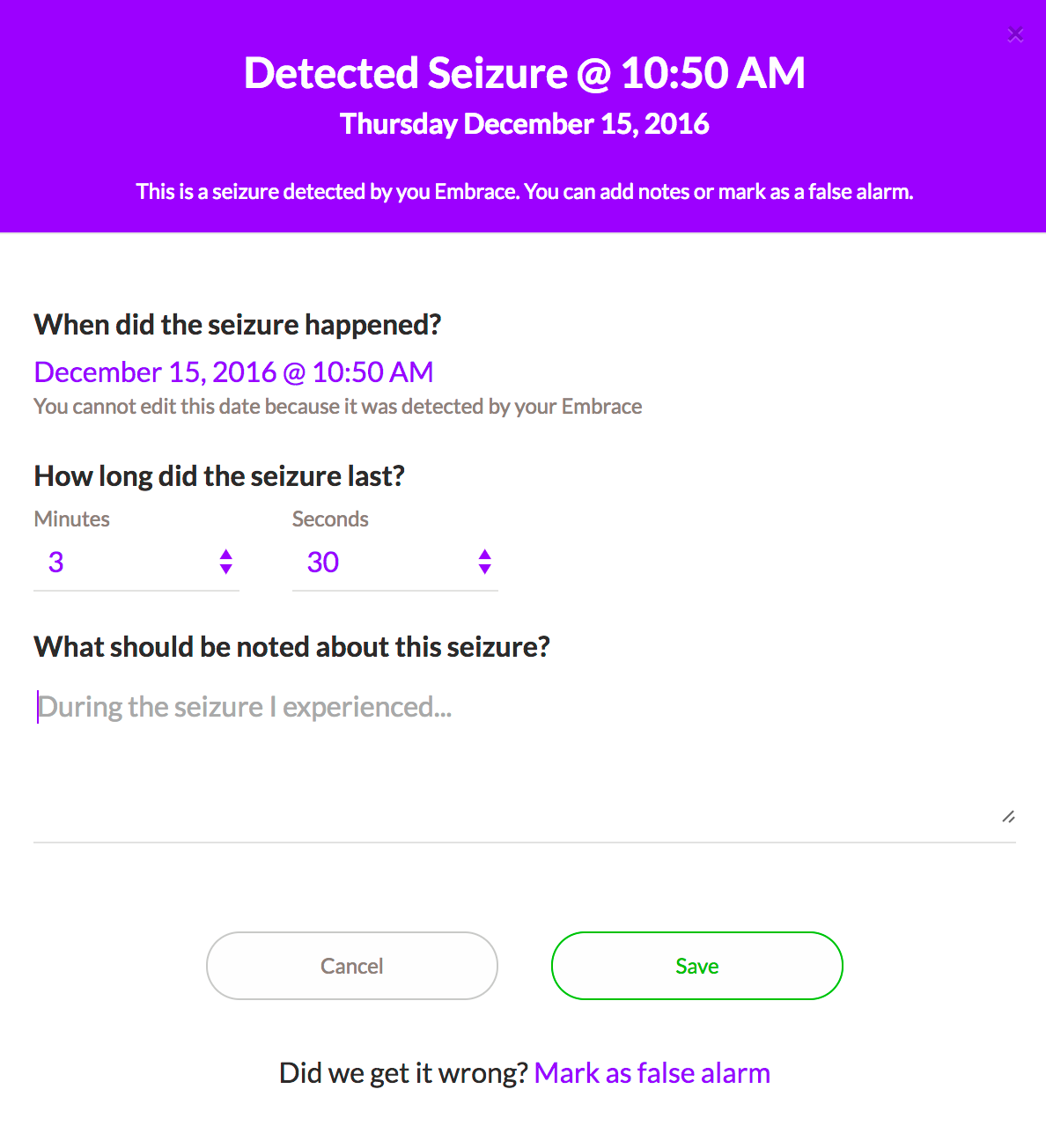 Mark a detected seizure as false alarm
If you notice any incorrectly displayed seizures you can mark them as false. They will not appear in your Seizure Report; however, they will still be available on your Alert App.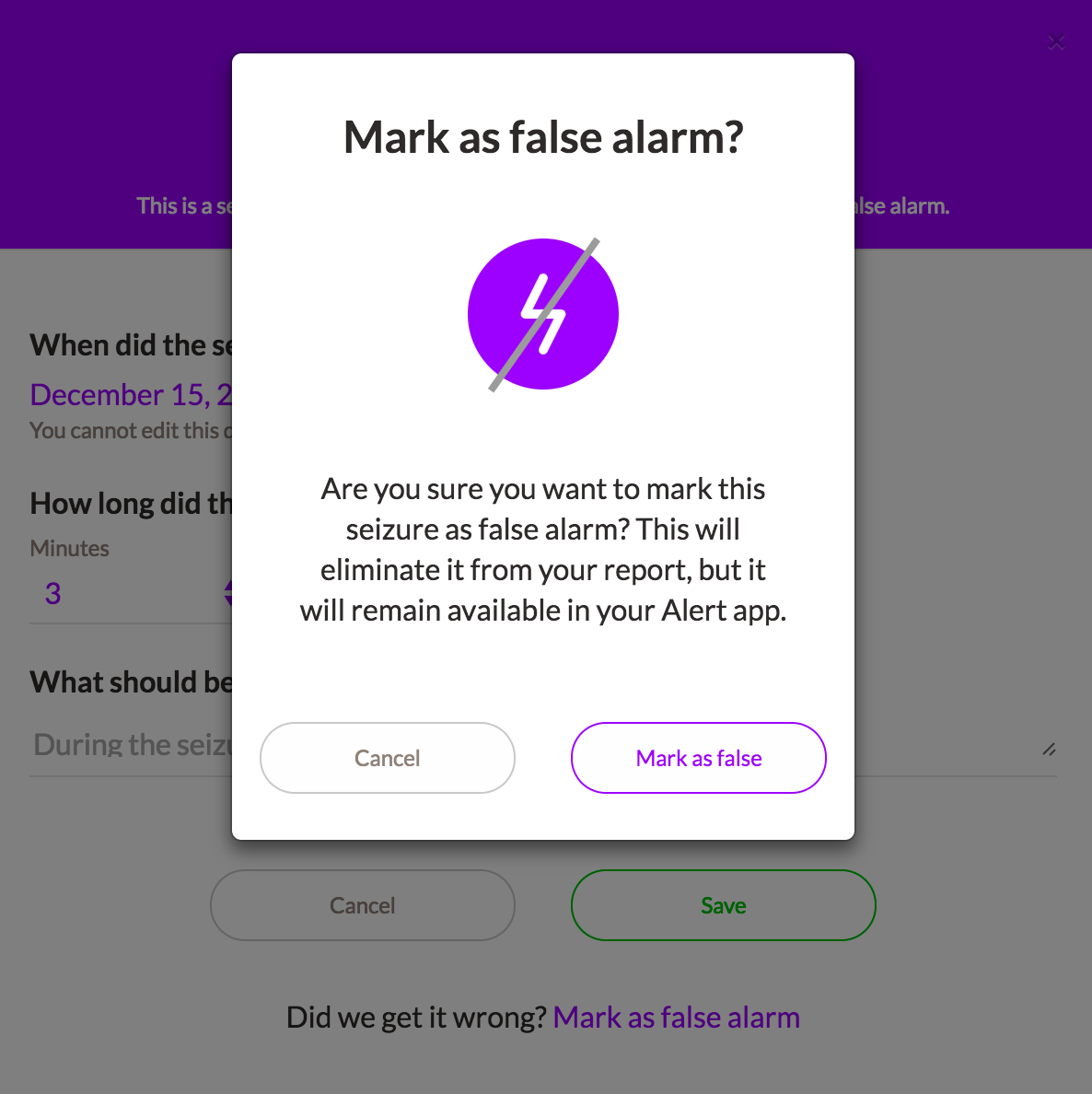 Print the report
You can share this report with others, i.e. your doctor or family members. The reports provide a neat summary of your events which you can print out, save as PDF or send via email. To do so, just click the print button, this will open a print friendly page which can be printed or saved as PDF.

This is an example of your report: