Keeping track of when seizures occur and what happened around that time helps you recognize possible triggers.  The report will be stored in your Empatica account, but also accessible through the Mate App.  It will include a monthly report of your seizures, including both those detected by Embrace and also those manually added by you through the Mate app.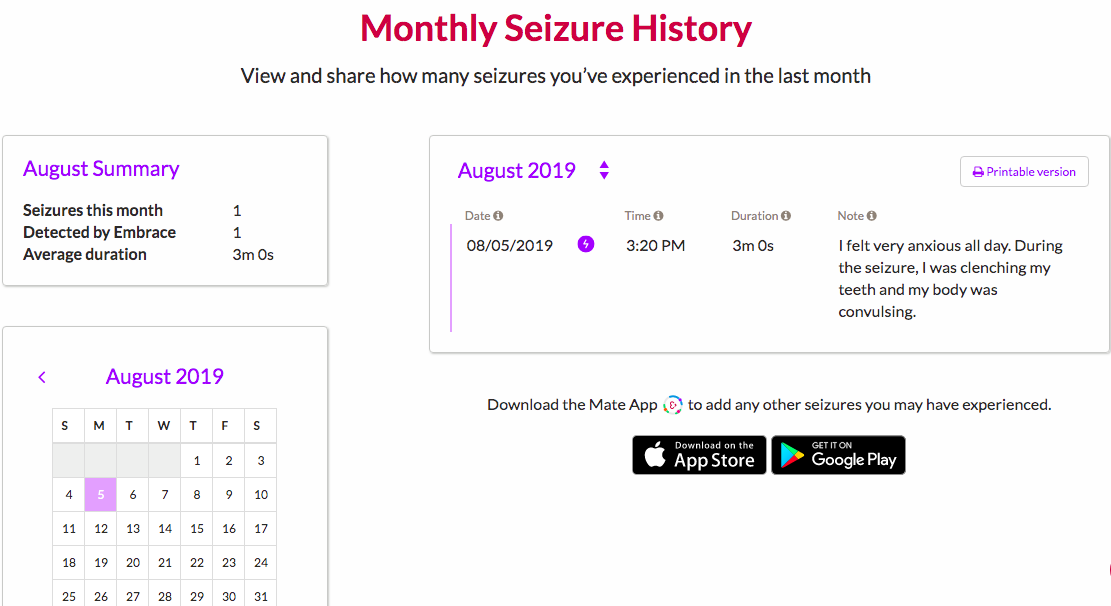 How to edit the report
If any edits need to be made to the report, you'll be able to easily do it through the Mate app, by going to the specific date and tapping edit. All seizures detected by Embrace will transfer you to the Alert app to edit, while with all manually added seizures, you can edit directly in Mate.
Print the report
You can share this report with others, i.e. your doctor or family members. The reports provide a neat summary of your events which you can print out, save as PDF or send via email. To do so, just click on printable version, this will open a print-friendly page which can be printed or saved as PDF.