Your Empatica Account is where you'll access information related to your order, shipment, and subscription. If you reside in the US and have purchased an Embrace2, it's also where you'll upload your prescription.
Step 1: Creating an Empatica Account is easy.
Here are the simple steps to create your Empatica account:
If you've placed an order:
You should have received an email with the link to create your account.  If you haven't received this email, follow the steps in the next section.

Click on the link in that email to get started.
If you haven't placed an order:
Go to

this page

.

Fill in your preferred email in the

email field

and fill in all the required fields.

Click on "Create My Account ".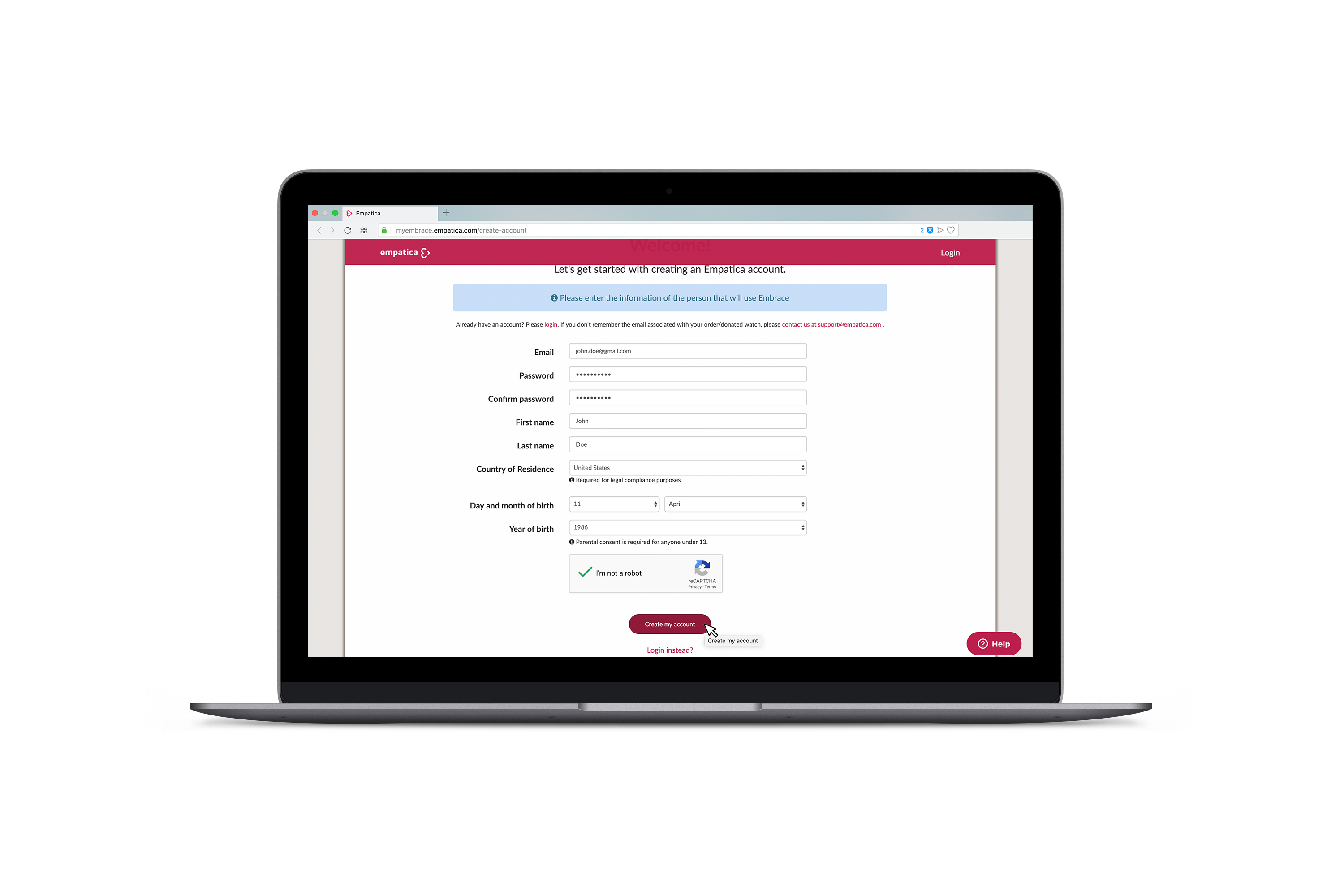 Step 2. Review the Privacy Policy
The privacy policy describes the collection of your personal information and how it's used.  Your consent is required in order to use our services.
We'll only send you emails you've given us permission to send you, unless it's an important update that affects your service.  
You can always review and modify these settings directly in your Empatica Account.
Step 3. Verify your email address
Once you fill in the form, you'll receive an email with an account verification link. Please look for the email in your Inbox, and click on "Verify my Email Address" button. If it does not work, click the link below the button or copy and paste it into the address bar of your web browser.
Please note, if you are unable to find the email in the primary folder of your inbox, it is most likely that the email may have reached the Spam/Junk folders.
If you have created your account with the link provided to you after placing an order, you will not have to verify your email address.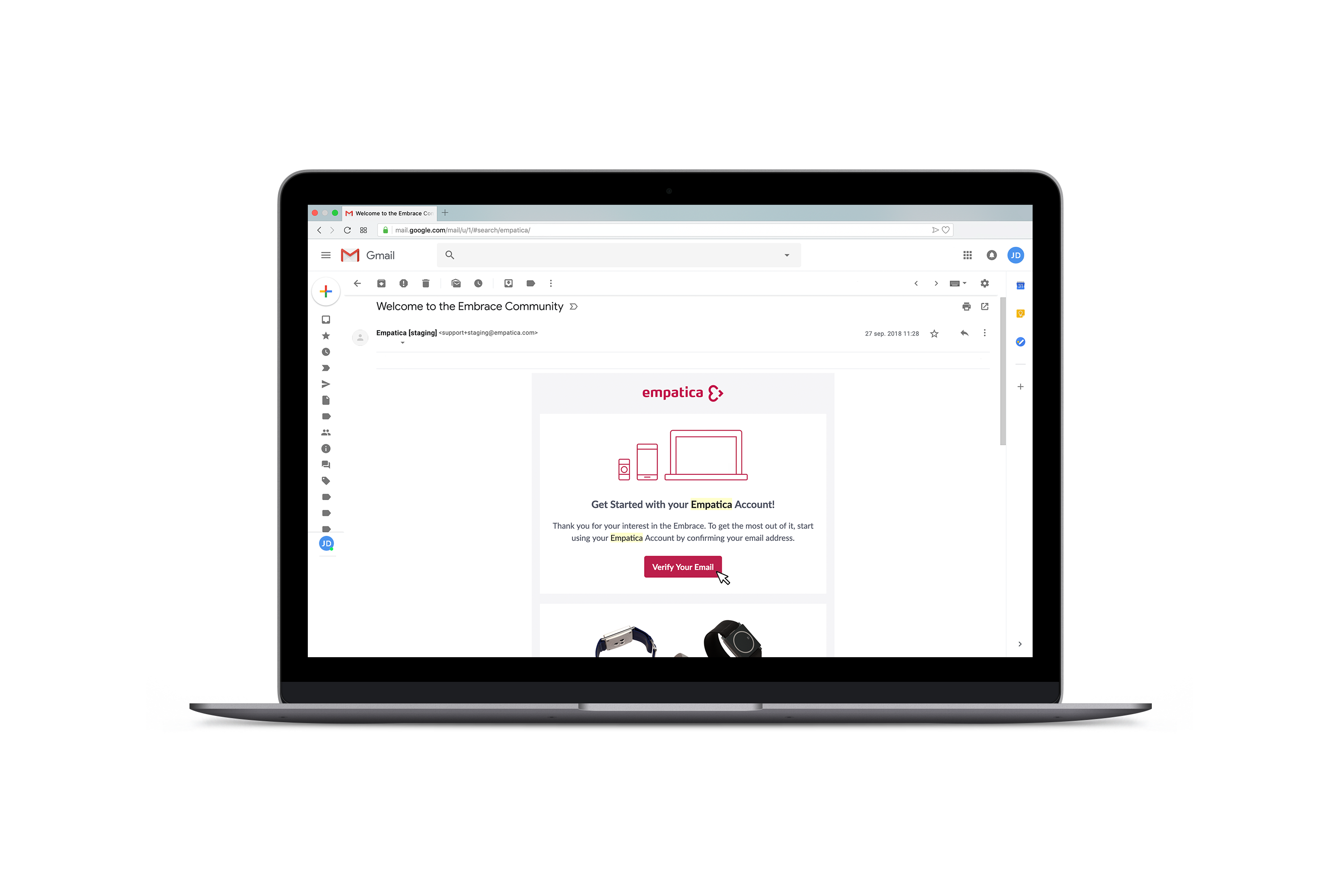 Step 4. Define your preferences
After verifying your email address, please proceed with the next step, which is defining your preferences for Embrace.