All users of the Embrace watch under the age of 13 need to provide Empatica with their parent's verifiable consent, as the U.S. Children's Online Privacy Protection Act (COPPA) requires us to obtain it before we collect their personal information. 
Parental Consent during account creation
If a user is under the age of 13, a request for their parents' personal information will appear.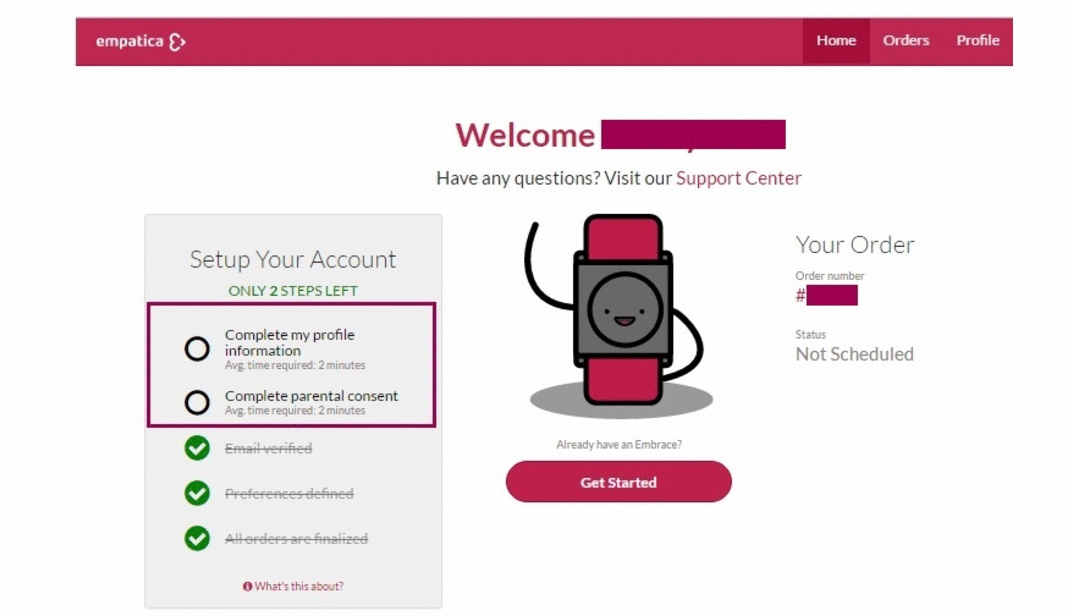 Make sure the email address entered in the Parental Consent email field is different from the one associated with the Empatica Account of the minor. Once you have entered all the necessary information, click Create Account. An email will be sent to the parent's email address with the link to consent.