The firmware is the brain of the Embrace. It enables the hardware and software to work together.  It also houses seizure algorithm.
Whenever a new firmware version is available for your Embrace watch, you will receive a notification through the Alert app. You can upgrade firmware by tapping on the notification and following the instructions.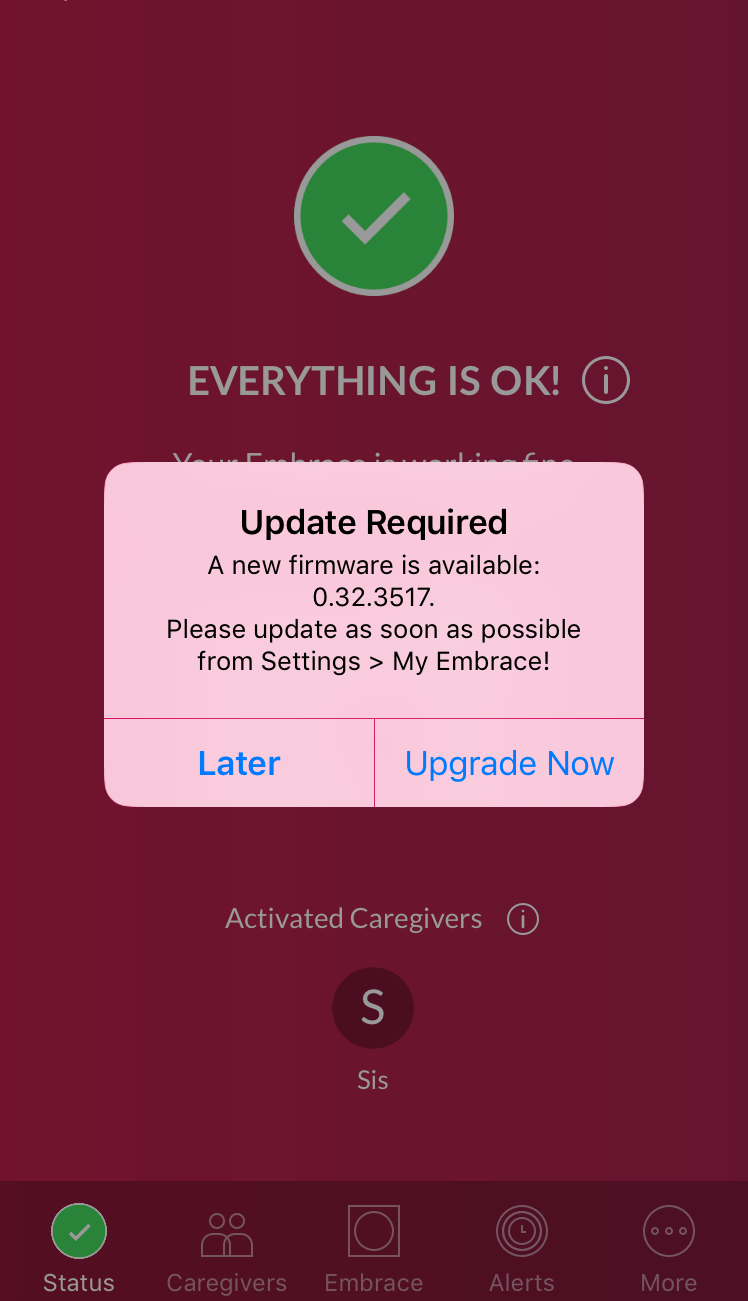 You can also upgrade Embrace firmware by going to Alert App>>More>>Settings>>Firmware
If new firmware is available, tap Upgrade Now
Tap on the firmware version displayed on the next screen
In the next pop-up, tap yes, upgrade!
If no update is available, you would see "Up to date" along the Firmware section of the Alert app.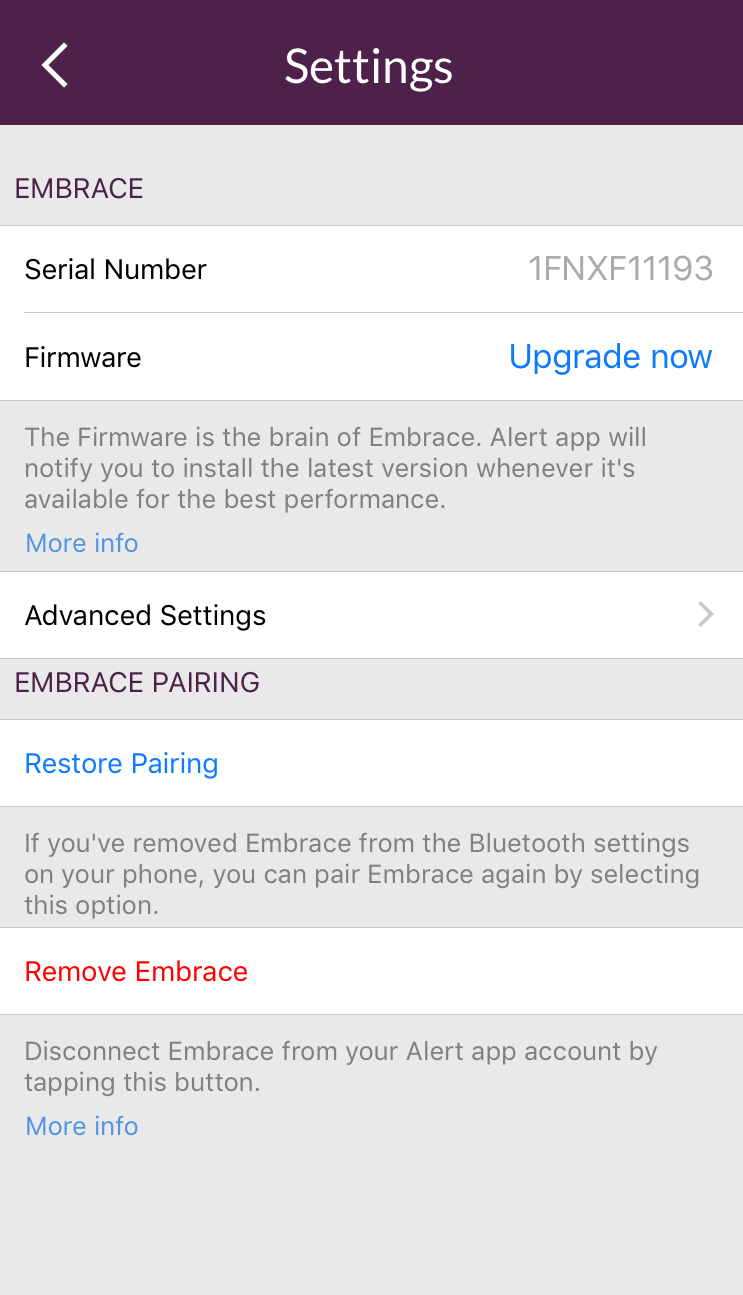 Upgrading Embrace firmware gives you access to the latest improvements and the newest features of the device. Find out what's new with Embrace with each firmware update.
When upgrading Embrace firmware make sure that:
Embrace battery level and free memory are at least 30%

Embrace is placed next to its paired smartphone

The paired smartphone is connected to Internet (via mobile data plan or WiFi)

Keep the Alert app open in the foreground. The upgrade may take up to 5 to 10 minutes.
Having problems upgrading firmware? Check out the firmware upgrade troubleshooting tips.