A caregiver is someone who will receive an automatic call and SMS upon the detection of a possible convulsive seizure. Although the alerts can be delivered to caregivers at any distance, we suggest that caregivers are nearby so that they are able to assist in a timely manner. Caregivers do not need to have internet connection, and they don't need to install the Alert App on their phone. The only thing they need is a working phone signal, as alerts can also be sent to landline phones.
To add caregivers:
1. Open the Alert App and tap on the 'Caregivers' tab at the bottom of the screen.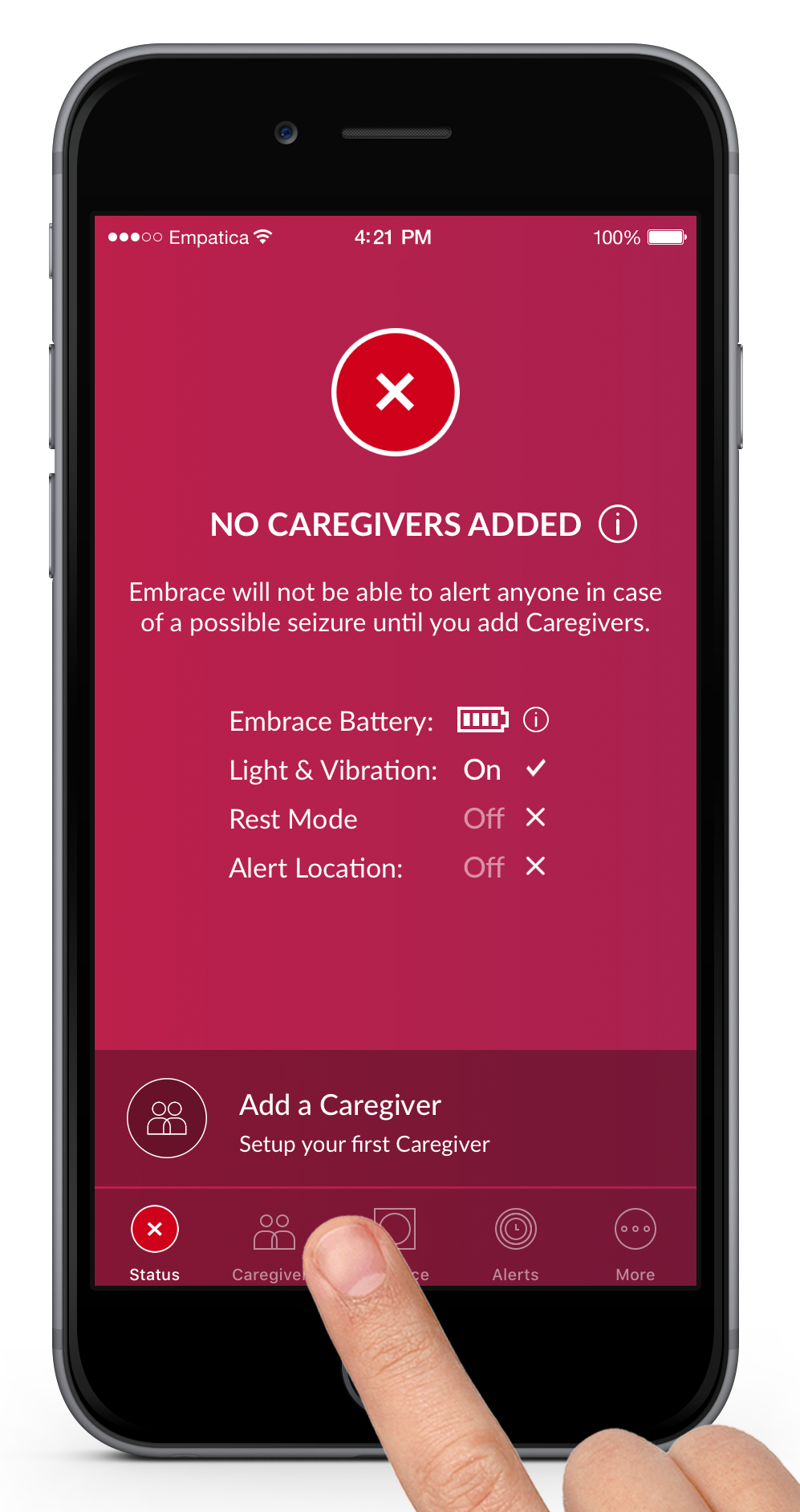 2. Tap on the + sign on the next screen to add a Caregiver.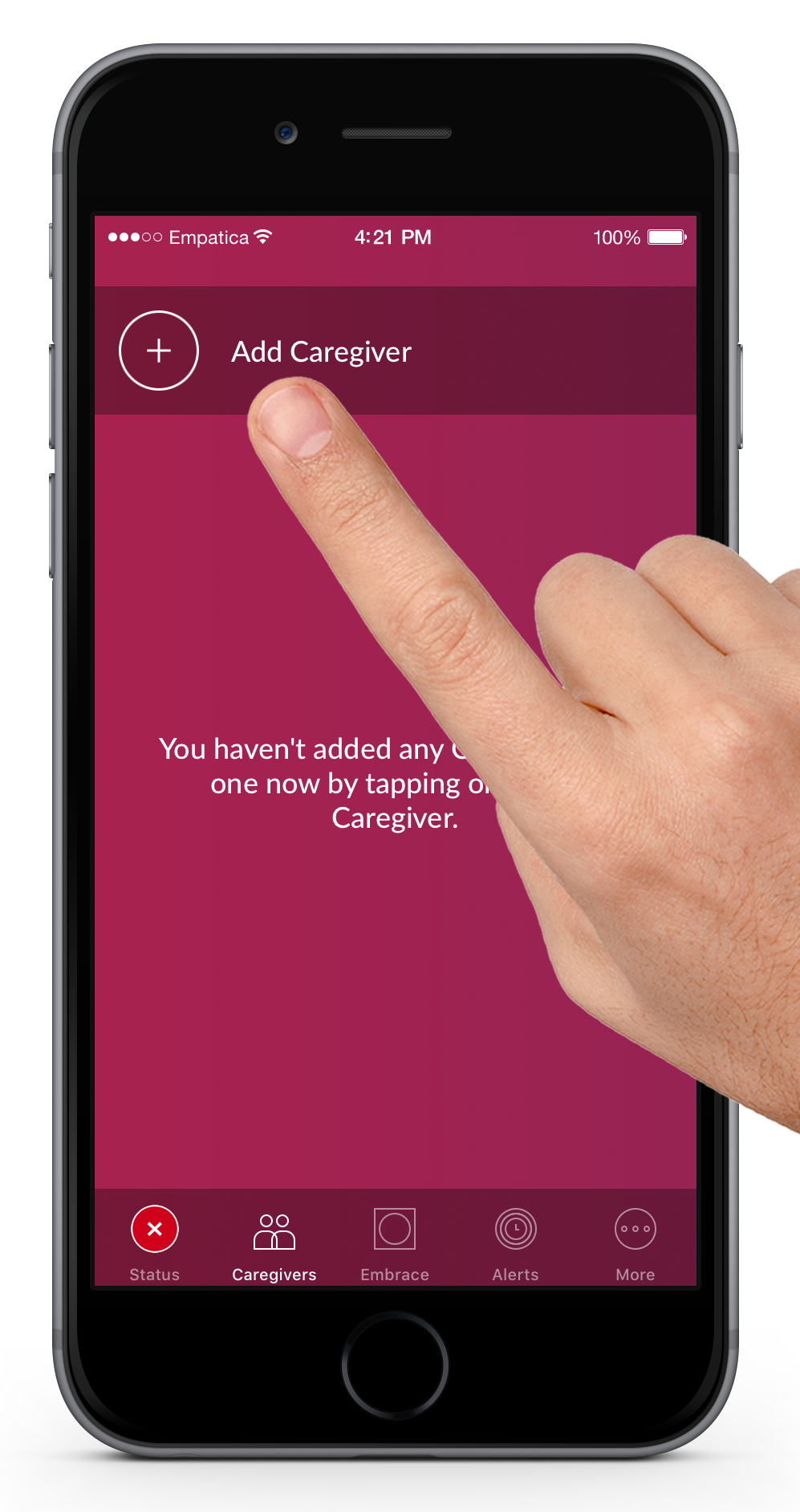 3. Enter the information required - name, country, phone number, and email address.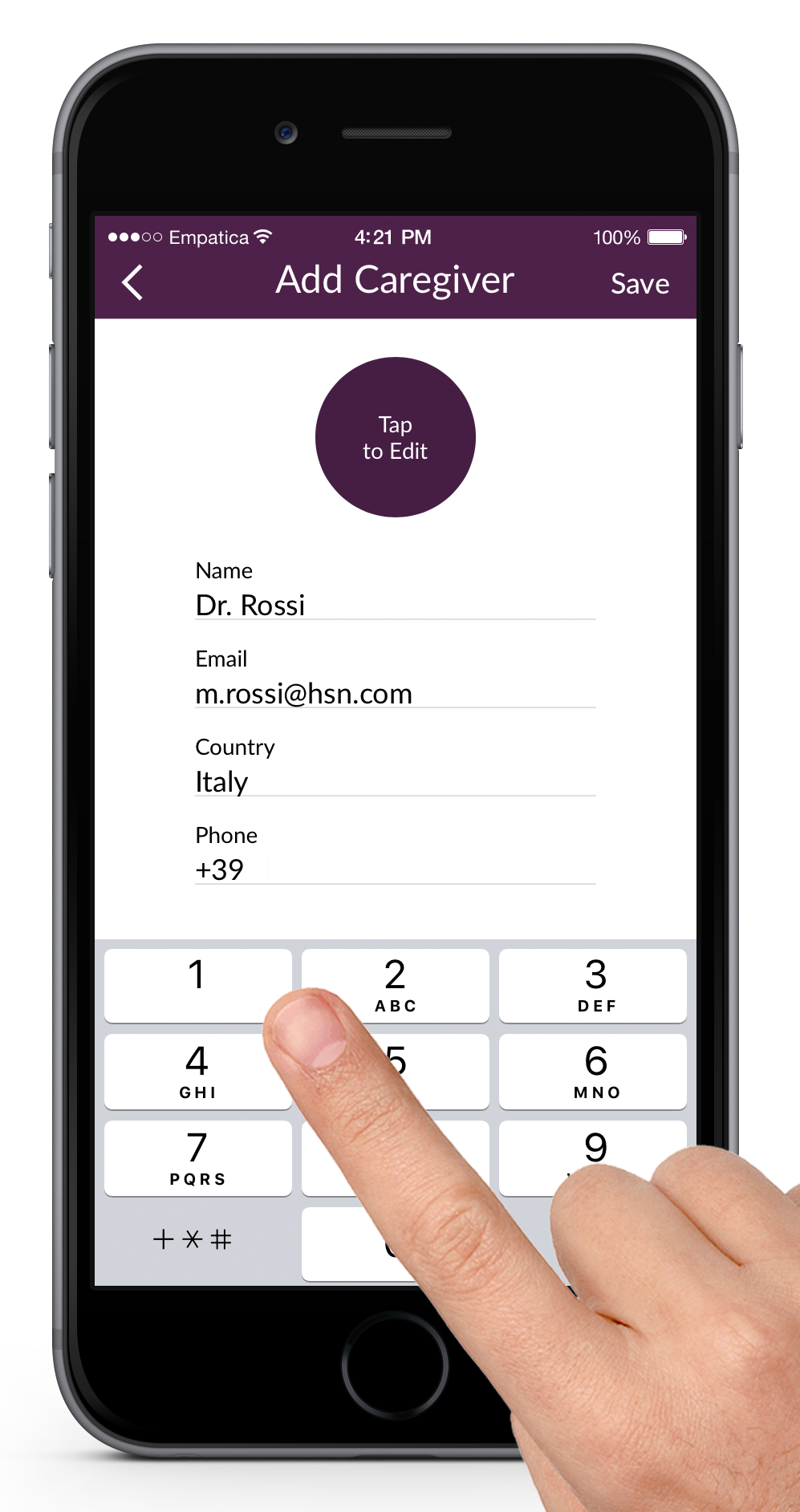 4. Tap on 'Save Caregiver'.
To enter the phone number of the caregiver, tap on 'phone' and select the country from the drop down. The country dial code automatically populates, you only need to enter the remaining digits of the phone number.
The caregiver's contact can also be added directly through a search in the phone's address book. Please bear in mind that phone numbers should be added without the zero in the front.

You can activate and deactivate caregiver based on who's available and nearby. For example in the case of children, the parents could be activated as caregivers in the morning, the teacher at school during school hours, the nanny after school and the parents in the night. This ensures that the Embrace user is covered at all times.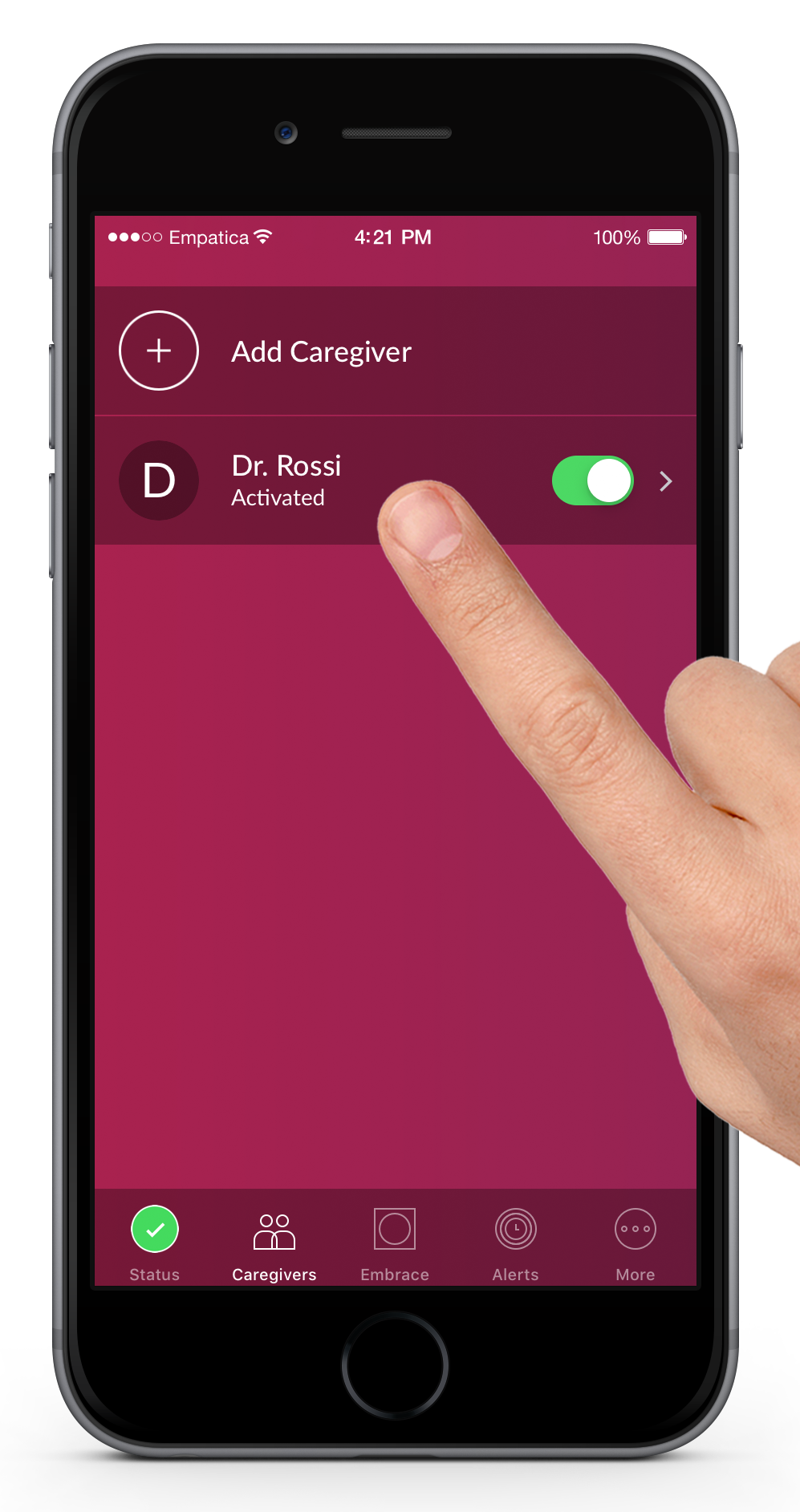 You need to have at least 1 Caregiver activated so that they can be notified when Embrace detects a possible convulsive seizure. You can activate a Caregiver by tapping on the toggle button next to their name.
Caregivers should save the alert number to avoid any calls being blocked by their cellular service carrier. The alert number is: 1 (415) 498- 1544.
Texts can come from any of the following numbers. We recommend saving all of them to your phone:
+1 (833) 969-1366
+1 (833) 969-1322
+1 (833) 955-1403
+1 (833) 955-1354
+1 (587) 801-5461
The number of Caregivers that can be activated varies based on the subscription plan you choose.
Lite plan:

You can activate

1 Caregiver

at a time. The activated Caregiver will receive a phone call and an SMS when Embrace detects a possible convulsive seizure. Please note that you can add unlimited Caregivers but activate one at a time.

Standard plan:

You can activate up to

3 Caregivers at a time.

They will be notified simultaneously via phone call and SMS. Please note that you can add unlimited Caregivers but activate three at a time.

Plus plan: You can activate an unlimited number of Caregivers with this plan.
Unlimited Caregivers feature is also available as an add-on.