Where the Care App and Care Portal are mentioned, the articles in the Support Center refer to both the professional Plan (Care Lab App and Care Lab Portal) and the enterprise Plan (Care App and Care Portal), unless indicated otherwise.
EmbracePlus allows the user to tag events during data collection by pressing one of the side buttons for one second. A checkmark will appear on the EmbracePlus display confirming the action. To tag another event, wait until the checkmark has cleared and the vibration has ended.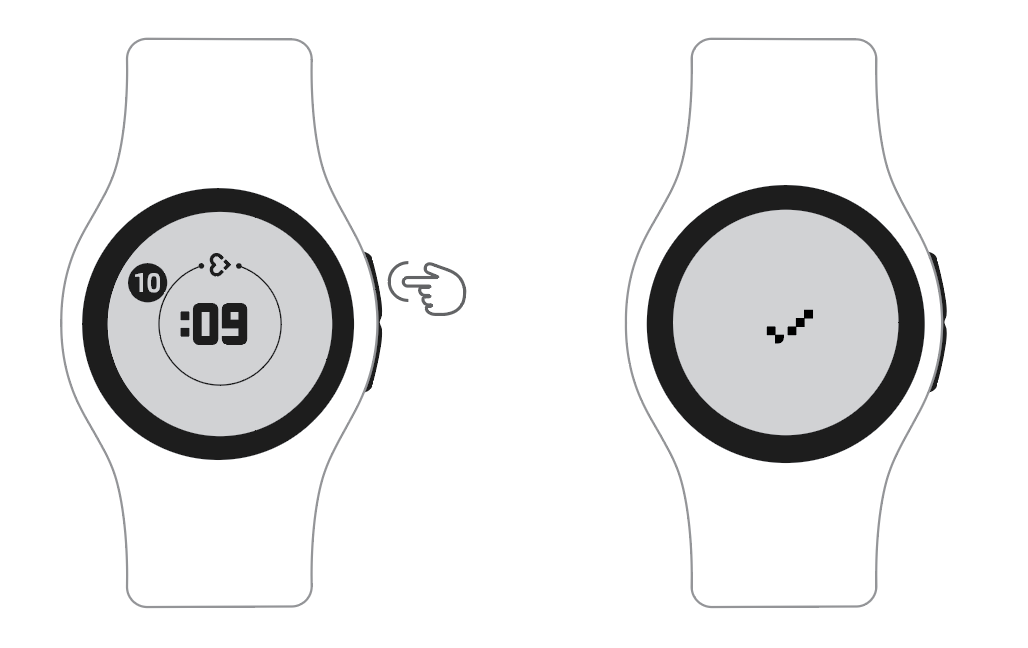 professional plan
The availability of the event tagging feature might be disabled depending on the Study's configuration. Verify that the feature is available before proceeding with the troubleshooting steps.
If EmbracePlus fails to set a tag, try the following steps:
Place EmbracePlus on the cable charger. You will see the battery percentage and a battery icon appear on the display.

Close the Care App.
BYOD Force close the Care App

and open it again after ~5 seconds.

provisioned Reboot the companion device

and open the Care App.
Wait ~1 min to check if the status is teal with the message 'EmbracePlus is charging'. If the issue persists, continue with the next steps.
Press and hold both the EmbracePlus buttons for ~15 seconds. The EmbracePlus display will turn dark and you can release the buttons. This will trigger a
reboot of the EmbracePlus
, confirmed with the 'HI' message on the display.
After the reboot, open the Care App and wait ~1 minute to make sure EmbracePlus is reconnected. The status should be teal with the message 'EmbracePlus is charging'.
Remove EmbracePlus from the charger and put it on the wrist following the guidelines above.
Open the Care App and wait for the status to change to '
Everything is ok
'.
Try tagging an event again.

If the issue persists, fill the form by clicking on Submit a request at the bottom of this page or by going to this link. Please provide all the information needed to the Empatica Support Team and we will then reach out directly to assist you further.