Your Embrace comes with a USB cable and a charging dock. It takes around 2 hours to fully charge the device. A green LED circle indicates a full charge.
Follow these steps to charge your Embrace watch:
Step One: Connect the charging dock to a powered USB port on a computer, a USB wall socket, or a USB Power adapter connected to a power source.
Step Two: Make sure the heart symbol matches the heart on the charging dock. If you cannot see the symbol, simply make sure the electrodes on the bottom of the device fit into the dents.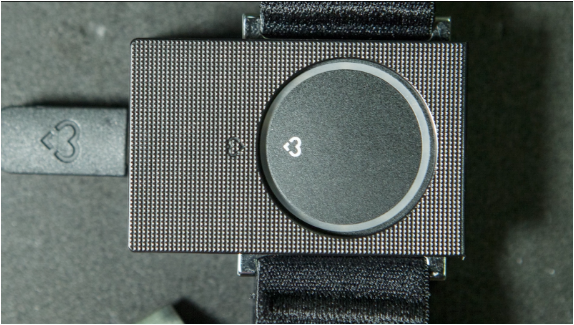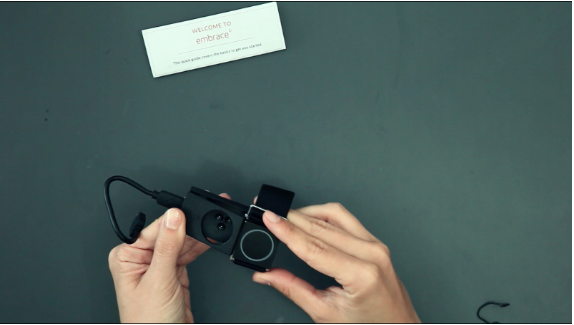 Step Three: An orange light gradually filling the LED circle on the Embrace indicates that the device is charging.
If your Embrace battery was fully drained, in a couple of seconds after connecting the device to the charger, you'll notice a white circle  - it indicates a reboot. Once fully charged, you should see a green circle on the Embrace. At this point, you can remove Embrace from the charger.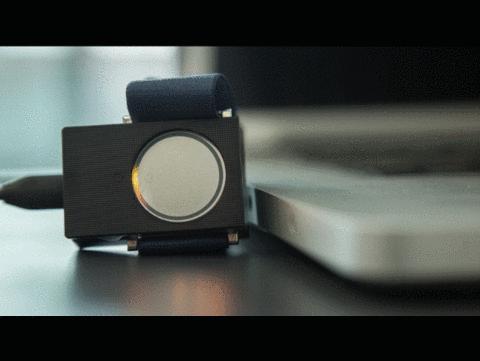 When charging your Embrace, be sure to have someone around that can provide help in the event of a seizure.
Additional tips:
If using a computer, make sure that it is connected to its external power supply, otherwise the Embrace will not be charged or it may take a longer time to get a full charge.
Having problems charging your Embrace? Check out our troubleshooting tips!
For more info check:
It takes longer than two hours to charge my Embrace watch
My Embrace watch isn't charging