Data from the Mate App is automatically uploaded to Empatica's servers via a stable internet connection. When you see that no data has been uploaded to the Research Portal, check with the subject to see if their Embrace is connected to the phone via Bluetooth and that they are connected to the internet.
You can find information on the data that is stored in the Embrace's memory, and on the app, by clicking on the Embrace icon on the top right corner of the Mate App.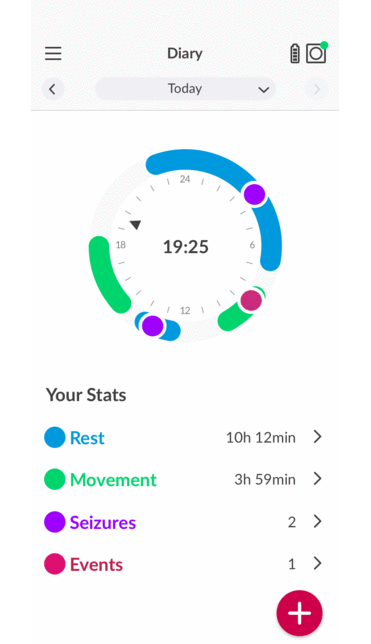 Ideally, Embrace Memory should be 100% free, and Data Stored in App at 0 kB - Nothing to upload. Otherwise, there is data that needs to be transferred.
To upload, make sure that Embrace2 is connected to the subject's phone via Bluetooth. Data transfer from the Embrace to the phone is automatic. Then, also make sure that the phone has a stable internet connection. Data transfer from the phone to Empatica's servers is automatic.
Please note that it can take up to 2 hours to transfer all the data from Embrace to the smartphone. For a detailed guide on how to free up Embrace memory space, please see: Yellow Cross/ Memory Full.

If the Internet connection is active, and you still do not see data, you can ask the subject to force close the app and relaunch it again. You can find instructions to force close the app here: iOS and Android