You'll see the "No data" message in the Mate app if you you didn't wear your Embrace on that specific day (thus Embrace didn't record your physiological signals) - there's simply no data to display for the day when you didn't wear Embrace.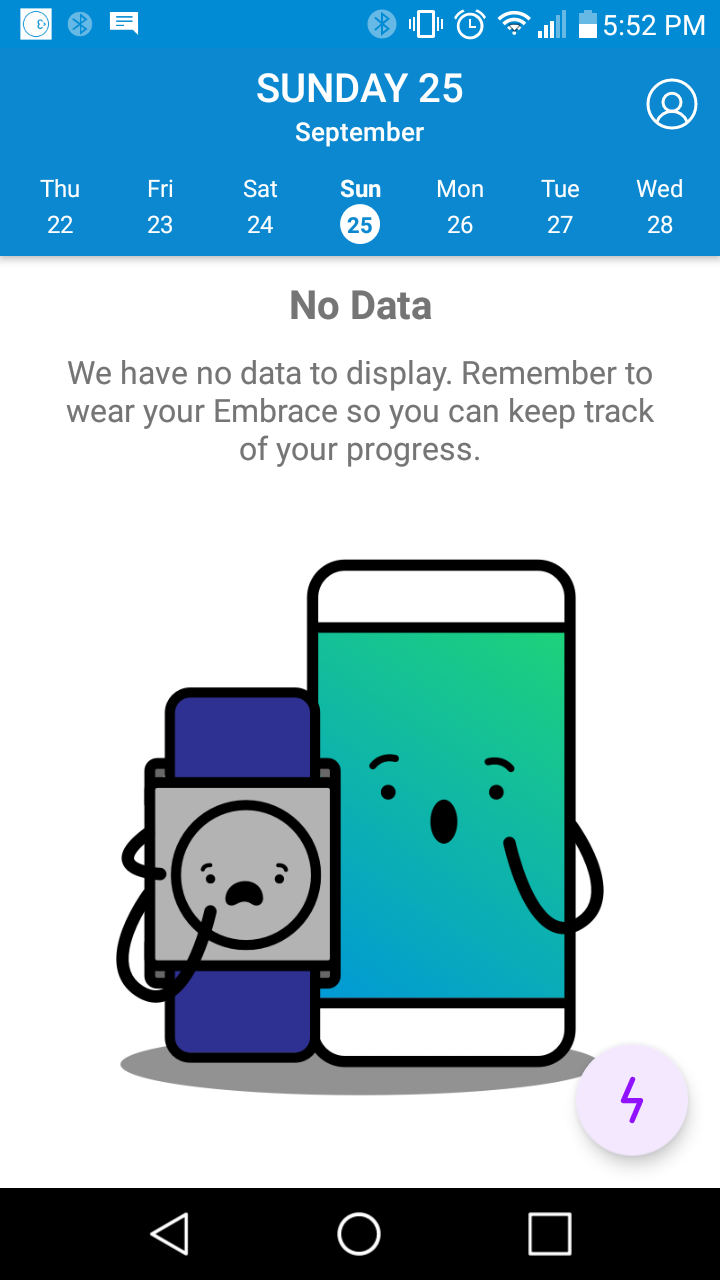 If you did wear your Embrace watch on that specific day but the Mate app still says "no data" - please check the following: 
1. Make sure Embrace memory isn't full. To check Embrace memory status go to Alert app>>Status>>Free memory. If Embrace watch isn't in Night Mode, it will display a Yellow Triangle on its surface when Embrace memory is full. (How to free up your Embrace memory : What's the Yellow Cross (X) on my Embrace?
Every 10% of occupied memory space corresponds to around 30/40 minutes of recorded data. So if Embrace memory is at 50% this means you still have upload around 3h (180 minutes) of recorded data.
Data upload is automatic - just place your Embrace watch close to the paired smartphone (with Internet access) and make sure the two devices are connected via Bluetooth. Please refer to this article for more info and detailed steps.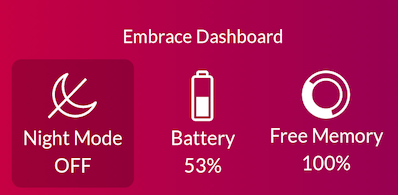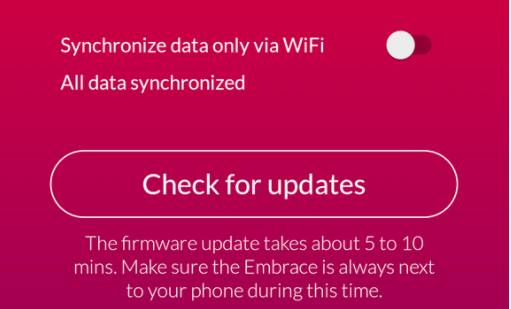 Make sure there are no pending sessions to be uploaded.

You can check pending sessions by going to

Alert app>>Settings>>MyEmbrace>>Sessions to upload

. If there are any pending sessions, make sure to upload them - the process is automatic -  just activate Internet access on your smartphone (mobile data or WiFi connection - the latter is necessary if you've activated the option to upload data only via WiFi).

Make sure you have the

latest version of both the Mate app and the Alert apps

.
The two applications work in sync so it is important to have them always updated to the latest version.
If you wore Embrace on the specific day, Embrace memory isn't full, there are no sessions to upload and you still cannot see  data in the Mate app, force the Mate app to close and relaunch it.  Please note that at the initial stage there might be some delay in data visualization in the Mate app  - it can take up to 20-30 minutes for the data from your Embrace watch to sync up with the Mate app. Click here for more information.