All users of the Embrace watch under the age of 13 need to provide Empatica with their parent's verifiable consent, as the U.S. Children's Online Privacy Protection Act (COPPA) requires us to obtain it before we collect their personal information. Obtaining your parental consent allows us to protect the privacy of your child.
Parental Consent during account creation
When you insert a birthdate of a user under the age of 13, you will see a special form to enter the parents' personal information.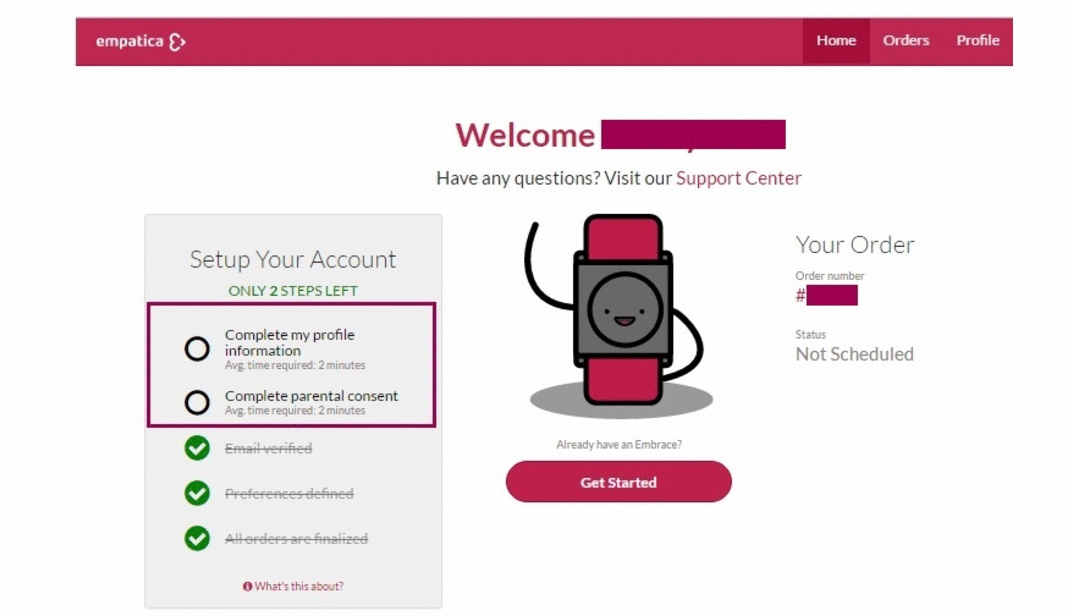 Make sure the email address entered in the Parental Consent email field is different from the one associated with your Empatica Account. Once you have entered all necessary information, click Create Account. An email will be sent to the parent's email address with the link to consent to the collection of personal information from their child by Empatica.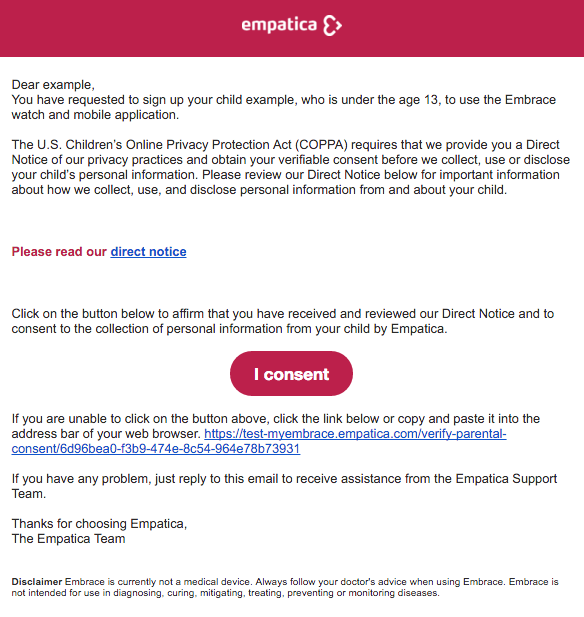 If you click the Update Profile button, it will redirect you to the Parental Consent page on your Empatica Account, where you can modify the personal information or contact details of the parent and resend the Parental Consent request the parent's email address.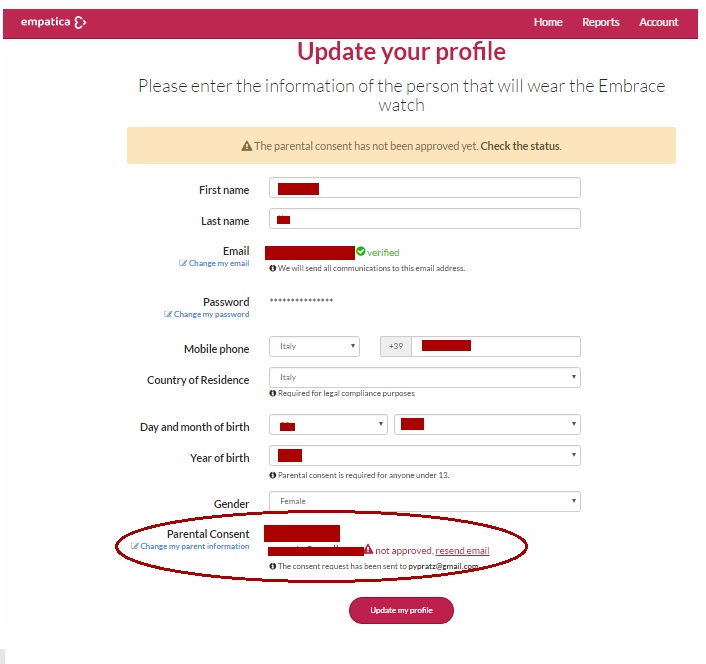 Parental Consent for existing users not under 13
You can add a parental consent also after you have created your Empatica Account. For instance, if you by mistake created your Empatica Account with your personal information, but the Embrace will be used by your child, you will have to edit your profile and enter the personal information of your child. Once you have changed the birthdate, you will see the following message: "Your Account shows you are under 13, please enter the information to enable the parental consent." Click the "Enter my parent's info" to proceed.
Users with approved Parental Consent
Once the parent has confirmed their consent and it has been approved, you cannot change your date of birth in your Empatica Account. Your parent can withdraw the consent by contacting us".