Your Empatica Account is the first place where you go to check any information related to your Embrace shipment. In your account you can also review your personal information, see the details of your orders and check your shipping status.
Step 1: Creating an Empatica Account is easy.
Here's the step by step procedure of how can create your Empatica account:
If you've already placed an order, you should have received an email with the link to create your account. Click on the link in that email to get started. 
If you haven't received the email, or you haven't placed an order yet, go to this page. Enter the email address you have used to place your order in the Email field and fill in the necessary fields below. Click the "Create My Account " button. 
You could also create an account by clicking on Create-Account.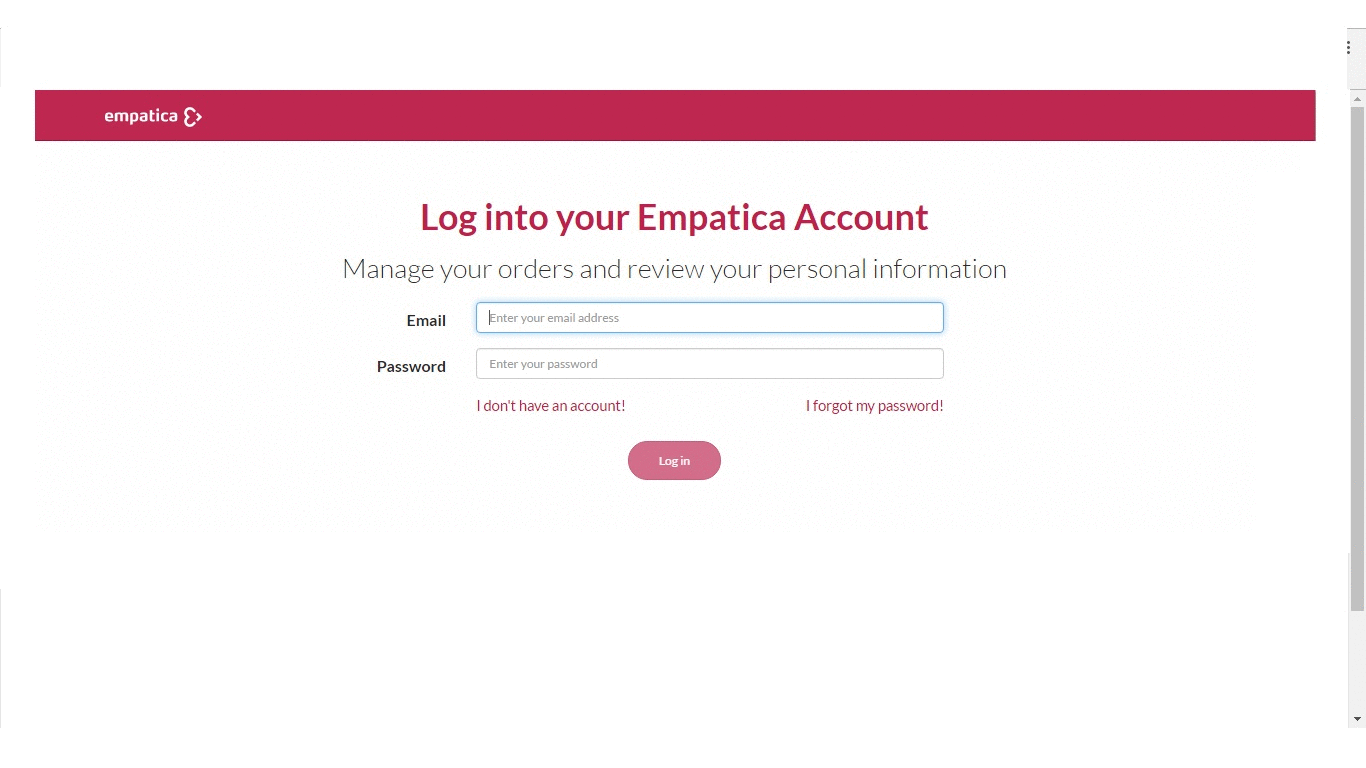 Step 2. Verify your email address
Once your complete registration, you will receive an email with account verification link. Please look for the email in your Inbox, and click on "Verify my Email Address" button. If it does not work, click the link below or copy and paste it into the address bar of your web browser.
Please note, if you are unable to find the email in the primary folder of your inbox, it is most likely that the email may have reached the Spam/Junk folders.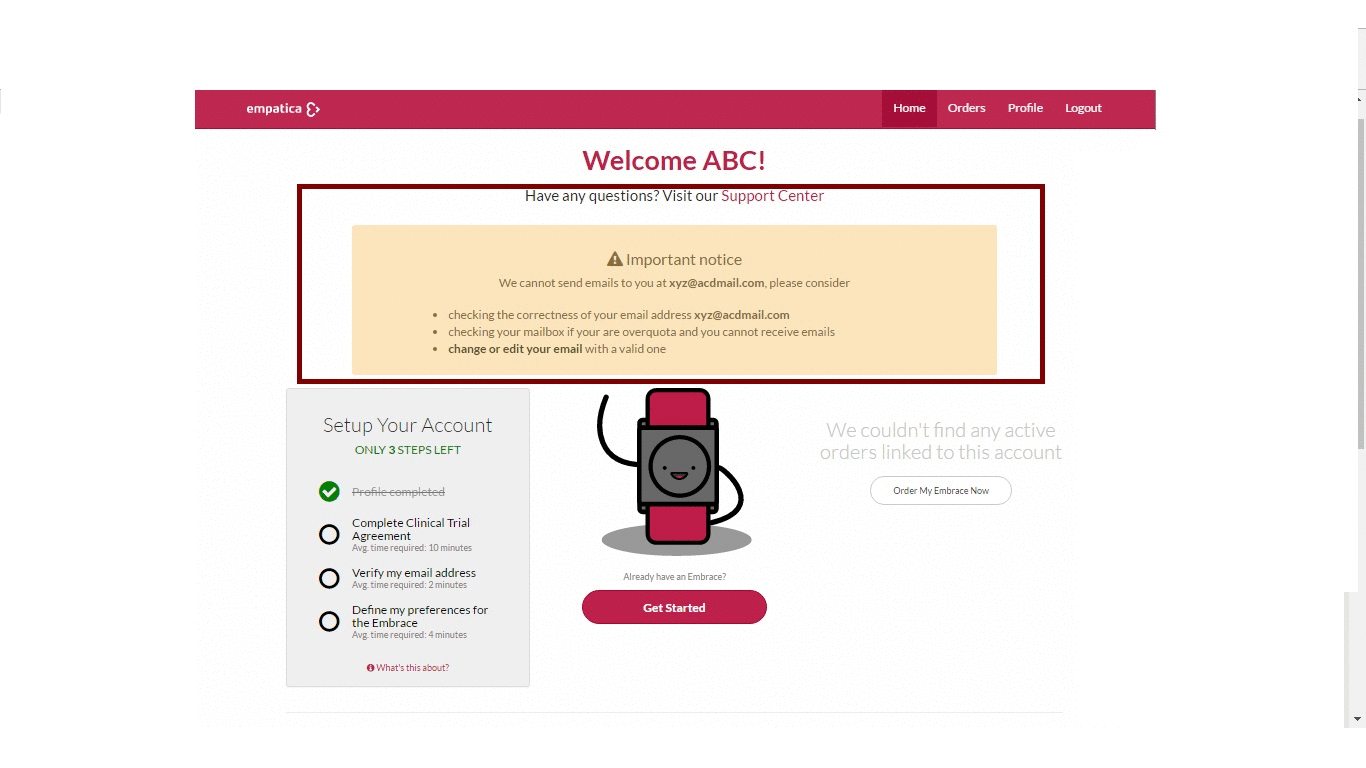 Step 3. Define your preferences
After verifying your Email address, please proceed with the next step that is defining your preferences for the Embrace watch.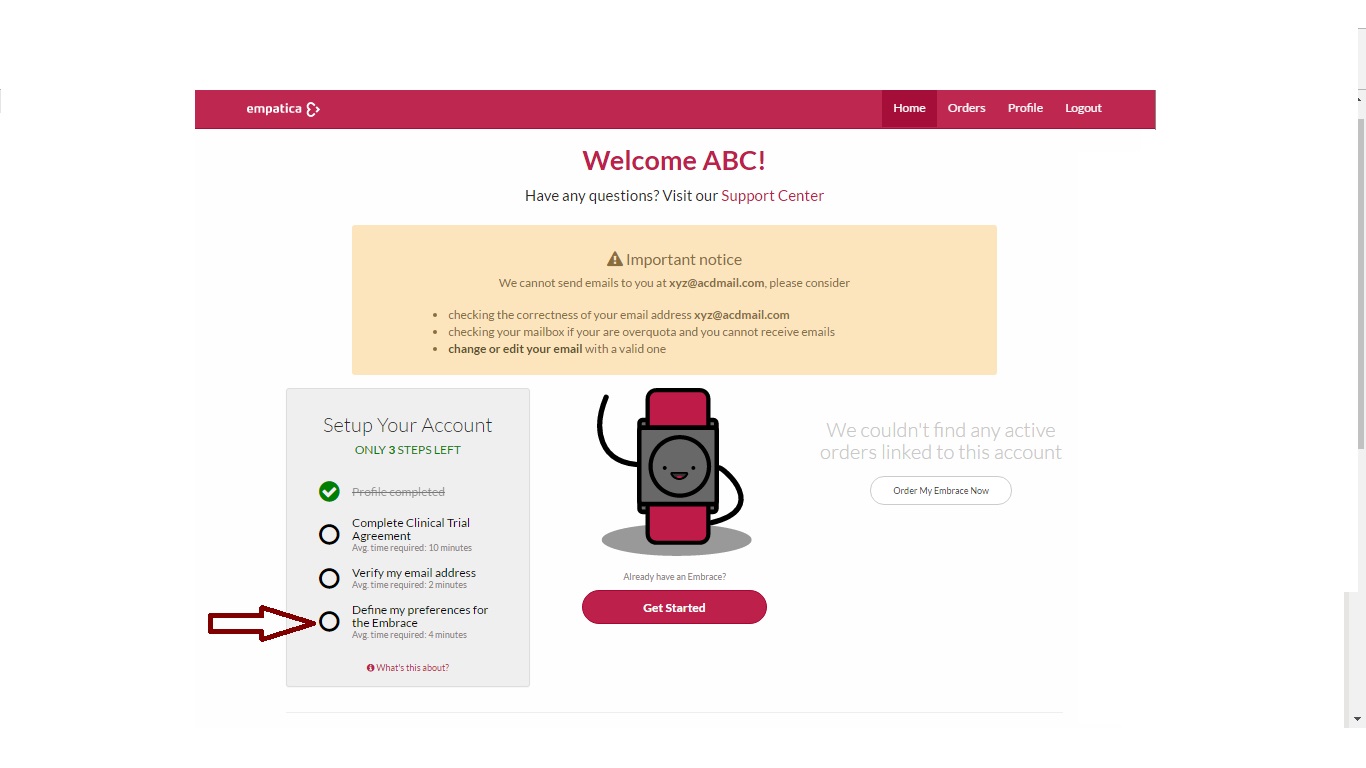 Step 4. Sign up for Clinical Trial
For users in the United States of America, joining the clinical trial is an essential step in order to complete account registration as well as for full functionality of the Alert app.