You can order your Embrace watch at the price of USD 249 directly on our Website and/or Online Store. 
Embrace watch currently comes with the stretchable band. You can select from the following colors: Flamingo Pink, Sky Blue, Seoul Grey, Milan Black and Boston Blue.

The estimated time of shipping is 1-5 business days from the date of purchase.

For your convenience, following is the step by step procedure to place an order:
Go to our Online Store, choose the color you like and click on 'Add to Cart'.
The Shopping cart, with added Embrace, will pop on the right side of the page. Here, you could either add/reduce quantities and remove the chosen Embrace. Once you have made changes, click on 'Checkout'.
Next step is to fill up the shipping details and then choose a payment method. You could either choose to pay with your Credit/Debit cards or through PayPal.
Almost done! Just click on 'Complete Order', proceed with payment and there you go; you have now successfully placed your order! 
You will also receive an email confirmation with the order details.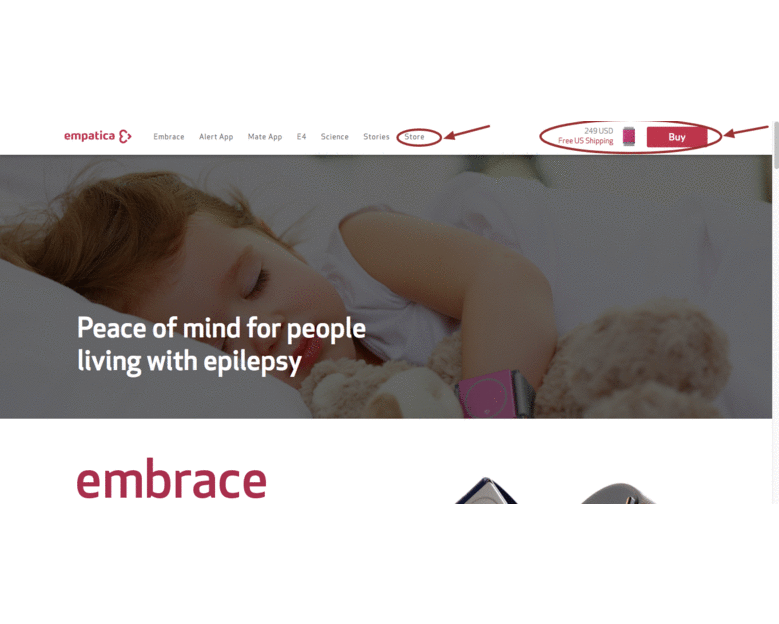 Each Embrace watch purchase comes with a 30-day free trial of the Plus subscription plan.