You can update your billing details by going to the 'Subscriptions' section on your Empatica Account. 
To update, please follow the steps below:
- On the Subscriptions page, tap on 'Update Billing Details'
- Enter your new billing details and click 'Payment Info'
- On the next page, enter your card information and click 'Update my Billing Details'.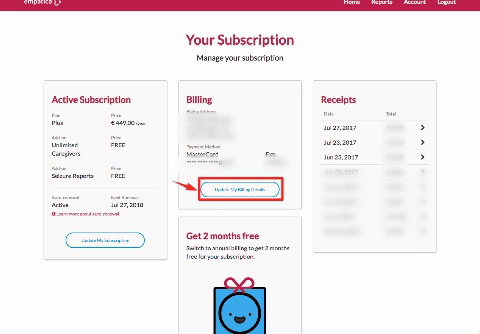 Your new billing information would be saved and your next payment would be deducted from the new card information you have entered.
If you encounter any trouble updating your payment information, please write to us at support@empatica.com