To enroll new subjects in your Study, click "New Enrollment" in the Subjects tab of the Site overview page.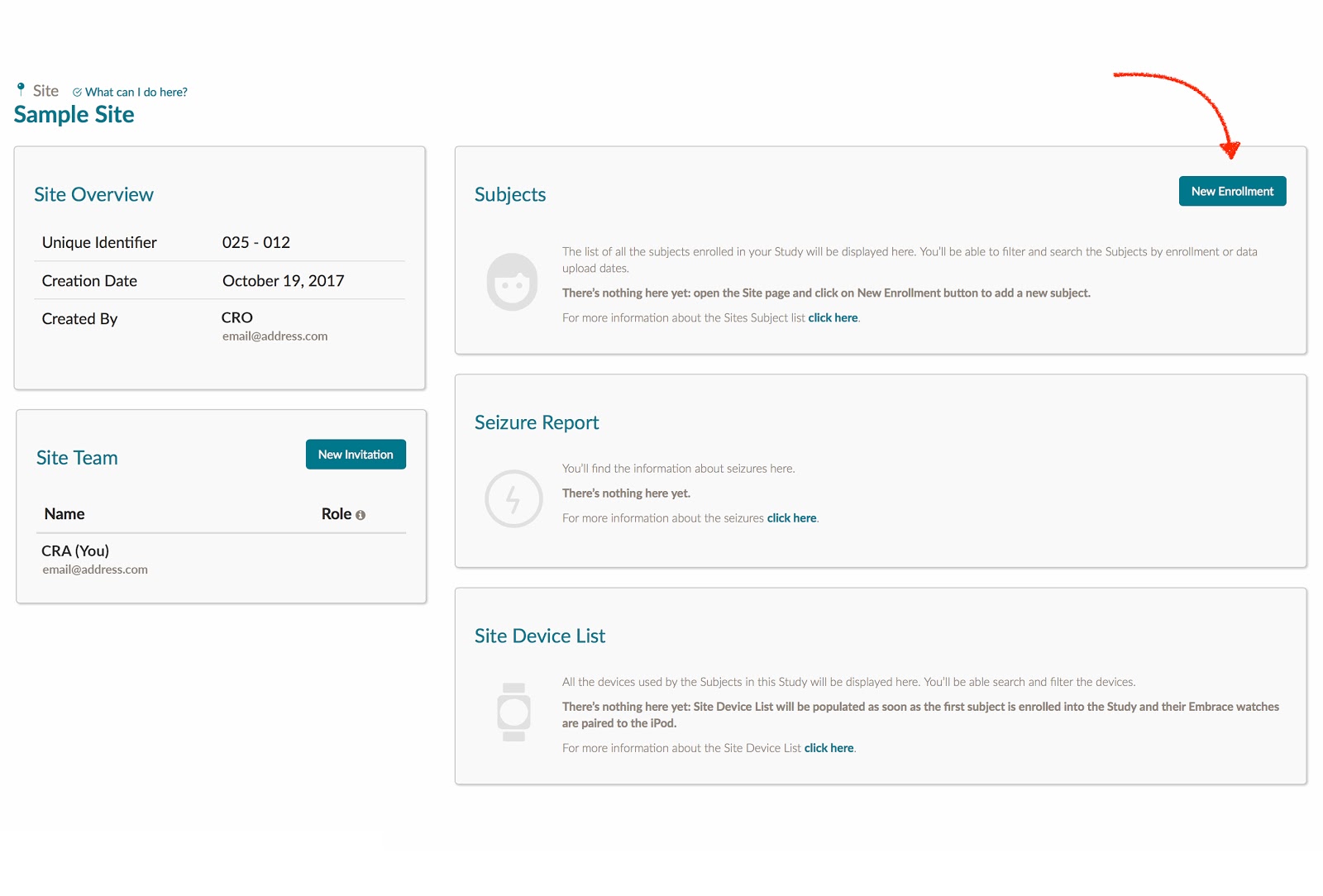 Enter the Unique Identifier for the new subject. Then tap "Create Subject" to finalize the process.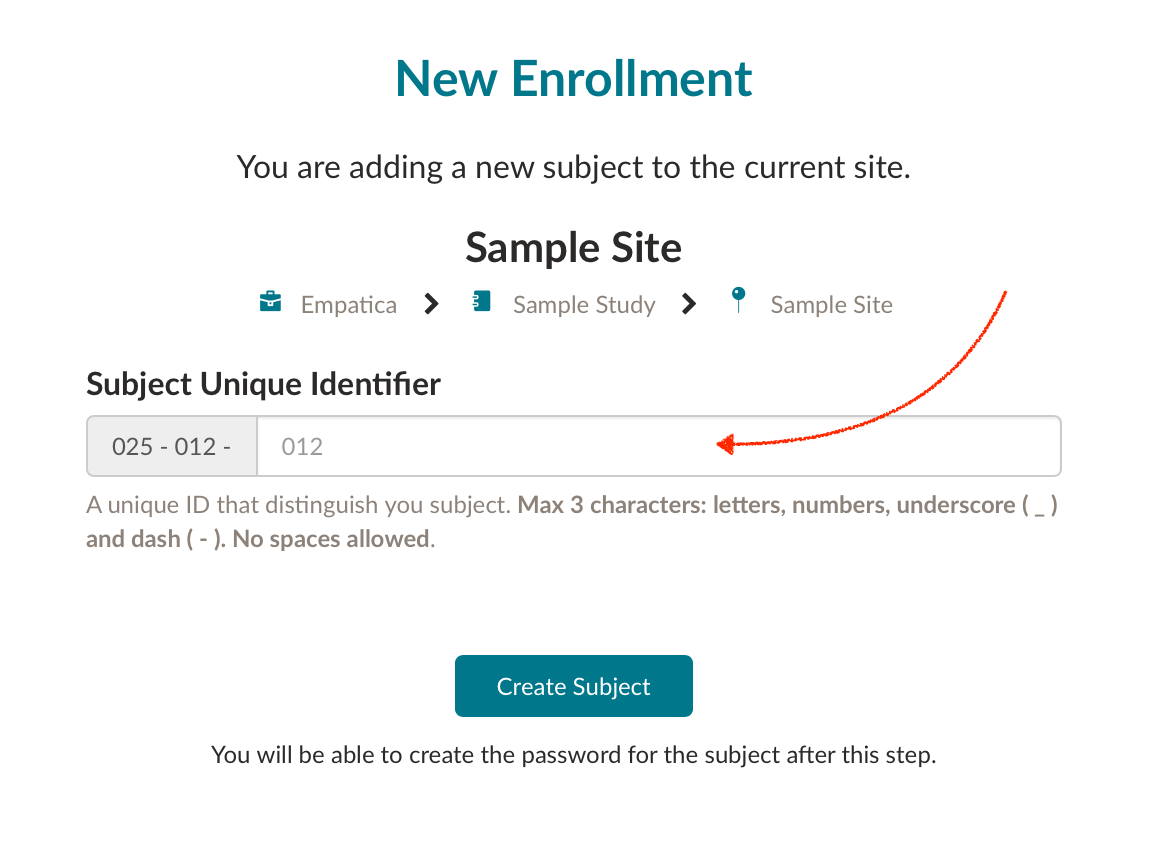 Subject Status(es)
Once you've created the new Subject, you'll notice that the Status of the Subject will be "Screening". This means that the subject is currently being screened and/or subject has not logged in the Alert or Mate app yet.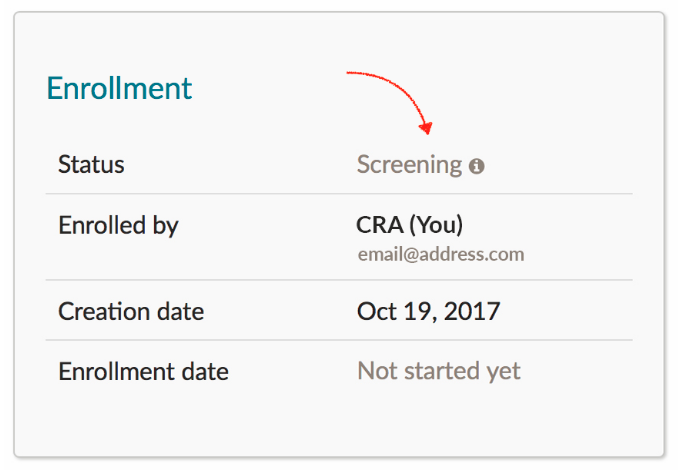 At different stages of the subject's participation in the Study, their Status in the Empatica Research portal will change from Screening to Active, then to Early Term or Completed.
| | |
| --- | --- |
| Status | Description |
| Screening | The subject is currently being enrolled and DISCOVER form is being screened. Subject has not logged in the Alert or Mate app yet. |
| Active | The subject has been enrolled and has successfully logged in the Alert or Mate app. |
| Early Term | The subject has left the study before completion. |
| Completed | The subject has completed the study. |

What is a DISCOVER form?
The
DISCOVER
form is a method for characterizing the profile of each of a subject's unique
seizure types. The form is intended to simplify data entry for subjects and caregivers in the
postictal period while still maintaining a high level of detail about the event.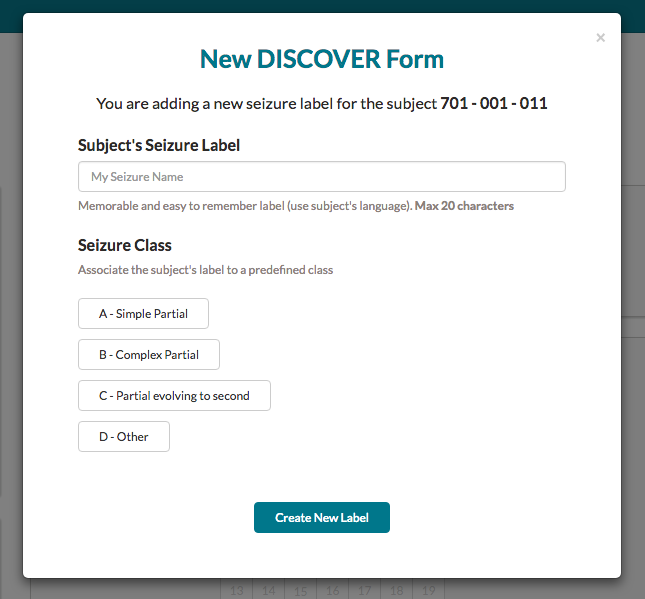 Generate password and view Subject Profile
On the 'Subject Overview' page, in the Actions box, click "Start" along the Start Enrollment and confirm with your own credentials to generate login information for the subject.