On the Subject Overview page of Empatica Research Portal you can view all the details related to a particular subject enrolled in your Study:
Enrollment
You can view details such as the date when the subject was enrolled in the Study, the last login date, and the name of the Site Staff that enrolled the subject.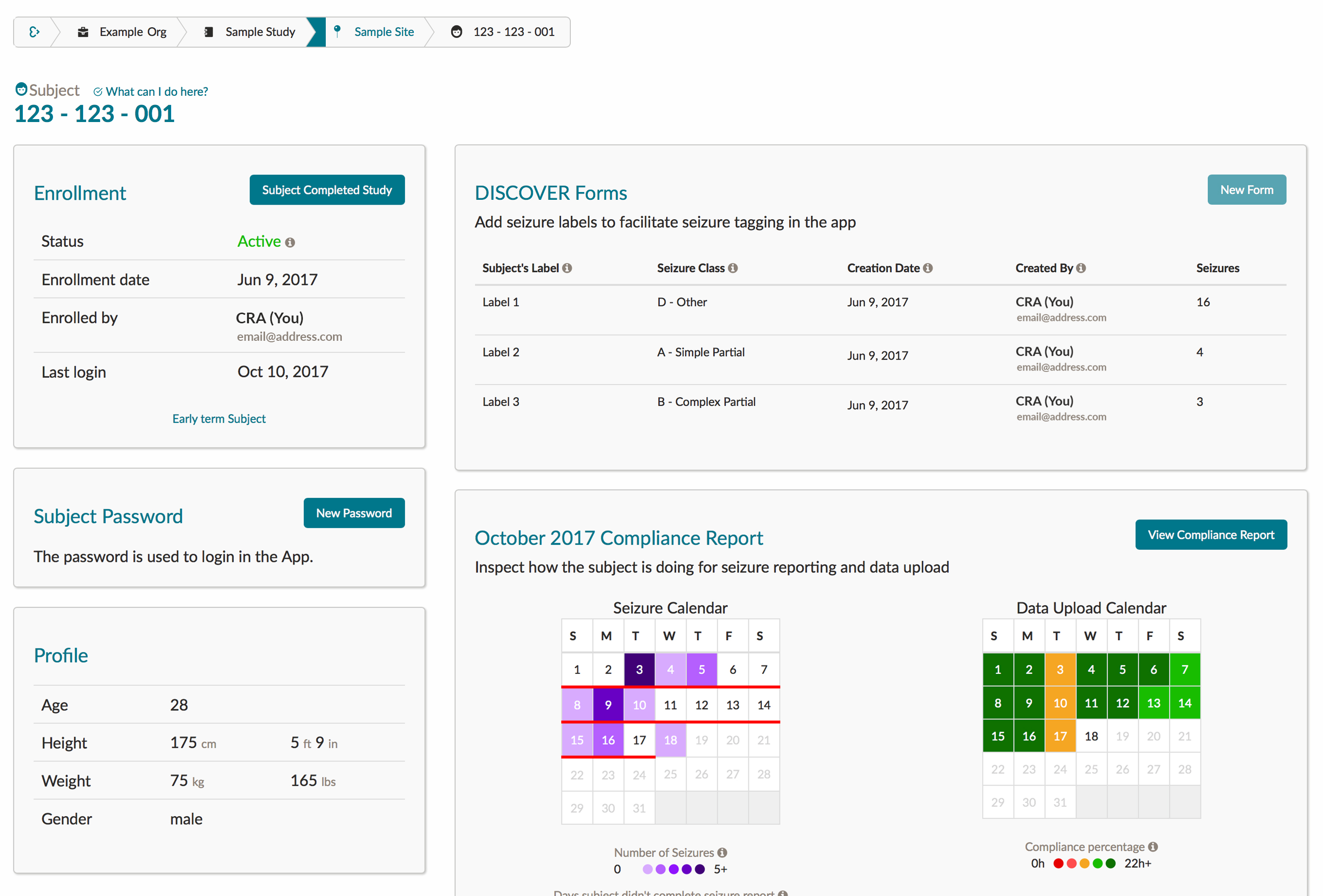 Subject Profile
You can view age at enrollment, height, weight, and gender of the subject (as indicated in the Mate app).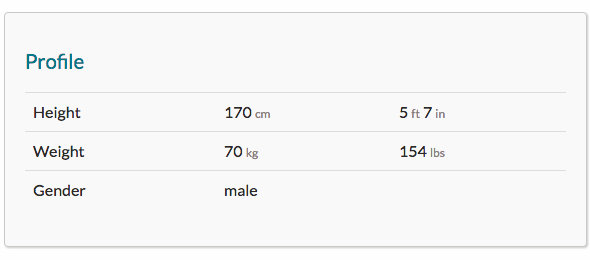 Password
Generate a unique key to log the subject into the Alert and/or Mate app for Clinical Trials. A one-time use QR Code (2-dimensional barcode) is displayed which should be scanned using the phone/tablet's camera during the app's initial login sequence.

This login option is not yet available in all versions of the apps so in the event that a subject must log-in when the subject is not on site, a password can be manually entered into the Alert and/or Mate app instead of using the QR code scan. Click "Login with username and password instead" to display them. They can be relayed to a subject over the phone.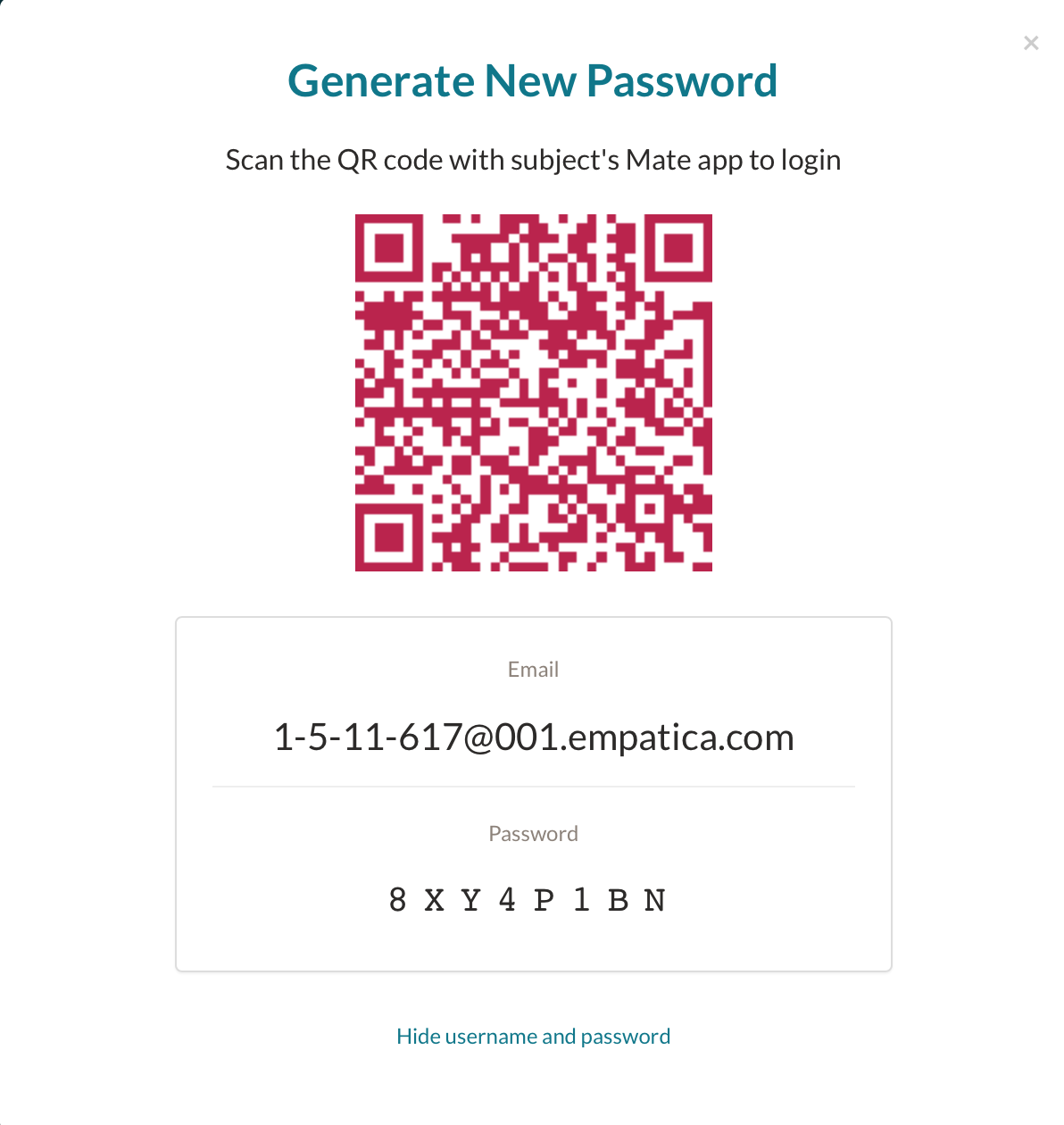 Compliance Report
You can monitor the compliance of a specific subject, broken down by each month the subject is enrolled in the study. You can view detailed info on compliance by tapping "View Compliance Report".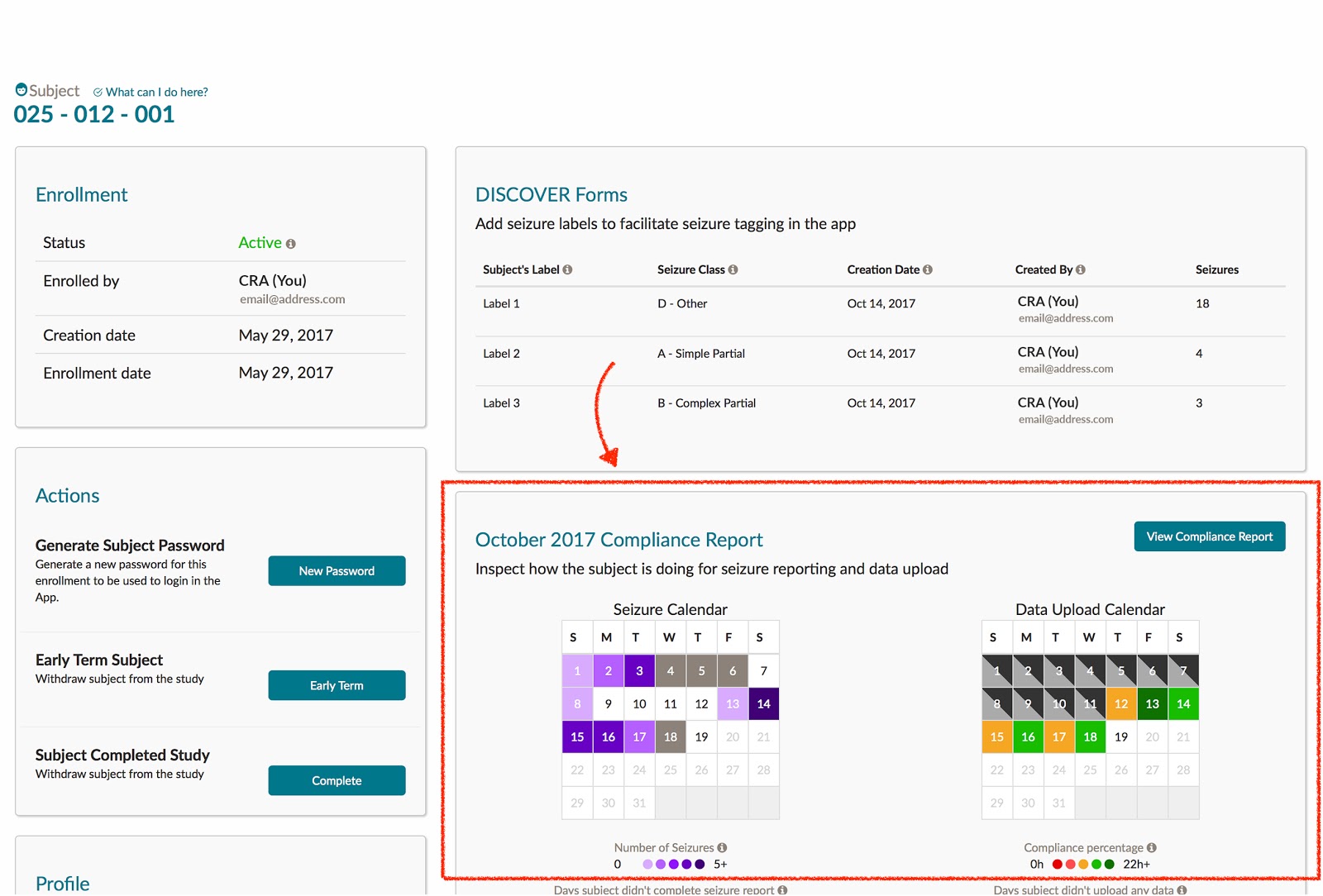 For more information check: Viewing Seizure Reports in Empatica Research Portal 
Devices
In this tab you can view the Serial Numbers of subject's Embrace watches, check the current Firmware version and the last data upload date.


The Most Recent and  the Full Seizure Lists
View Subject's most recent and the full seizure lists in order to check how many seizure events have been logged by the subject throughout the duration of the study.