When you subscribe to a plan, it is automatically renewed every month/year. If you decide to discontinue using Embrace subscriptions, you can cancel it - this means your subscription plan will not be automatically renewed the following month.
If you want to disable auto-renewal in order to cancel your subscription, you can do so by contacting us directly from your Empatica Account.


Open

Your Subscriptions page

in your Empatica Account

Click "Learn more about auto-renewal"

Click "Contact our customer support"

An email window will pop up. Fill out the form and we'll get back to you within 2 business days.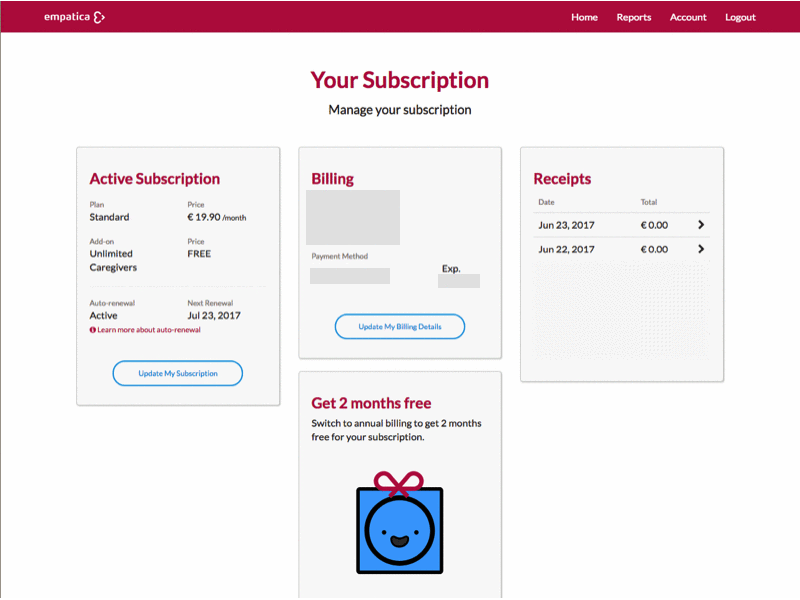 We refrained from enabling the possibility to cancel the subscription plan without contacting us first in order to avoid the situation when the user cancels the subscription accidentally, causing the interruption of the service.

Subscription Plans are not refundable, therefore please email us at least 2 business days before the start of the next billing cycle so that you won't be billed for the following month/year.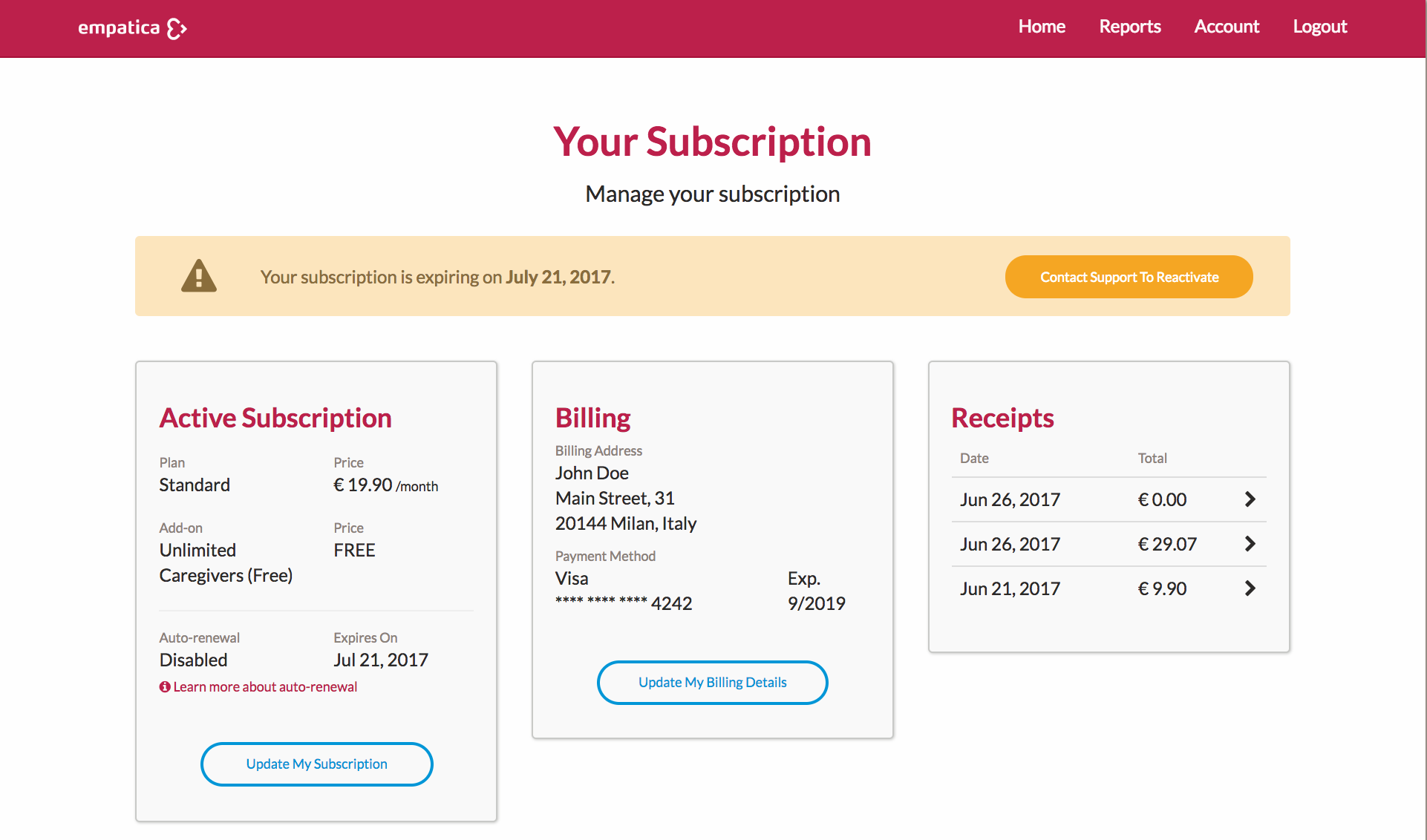 When a plan is canceled, the Alert System will be disabled when your subscription expires; therefore, your caregivers will no longer receive notifications upon detection of a seizure.
You can easily renew a plan or subscribe to another plan from your Empatica Account.