When you subscribe to a plan, it is automatically renewed every month/year. If you decide to discontinue using Embrace subscriptions, you can cancel it - this means your subscription plan will not be automatically renewed the following month.
You can disable the auto-renewal of your subscription by going directly to your Empatica Account.

Open

Your Subscriptions page

in your Empatica Account.

Click "Disable Auto-Renewal".

After reviewing the information about cancellation, confirm by clicking on "Disable Auto-Renewal".

A window will pop up. Fill out and complete the form, and we'll get back to you within 2 business days.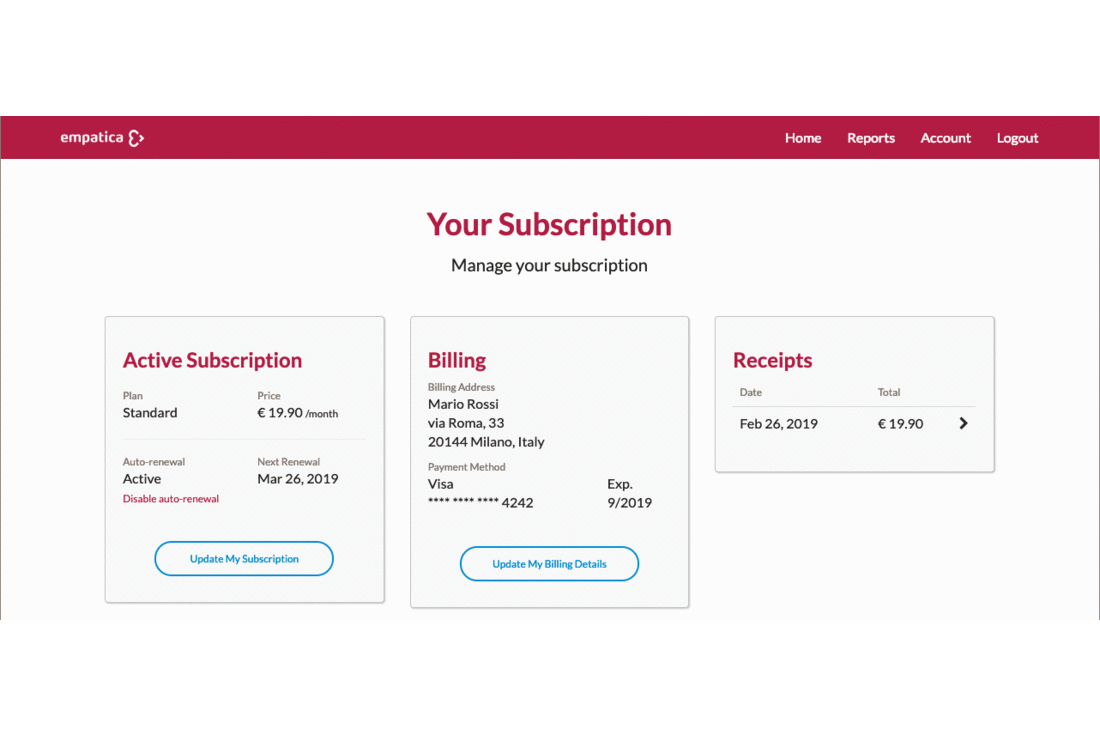 Subscription Plans are not refundable, therefore please disable the auto-renewal at least 2 business days before the start of the next billing cycle so that you won't be billed for the following month/year.
When a plan is canceled, the Alert System will be disabled when your subscription expires; therefore, your caregivers will no longer receive notifications upon detection of a seizure.
You can easily renew a plan or subscribe to another plan from your Empatica Account.