You can purchase a subscription plan directly from your Empatica Account. Please follow the steps below:

Go to

myembrace.empatica.com/plans

and sign in with your Empatica Account credentials

Select the subscription plan of your choice then click "Proceed with

XXXX

"

You'll be redirected to the next page where you can select an add-on (optional). Then click "Checkout"

Confirm the details of the plan you are purchasing and click "Pay Now XXX"

Enter your name and address and proceed to "Payment Info"

Fill in the required fields with your billing details and click "Update Subscription"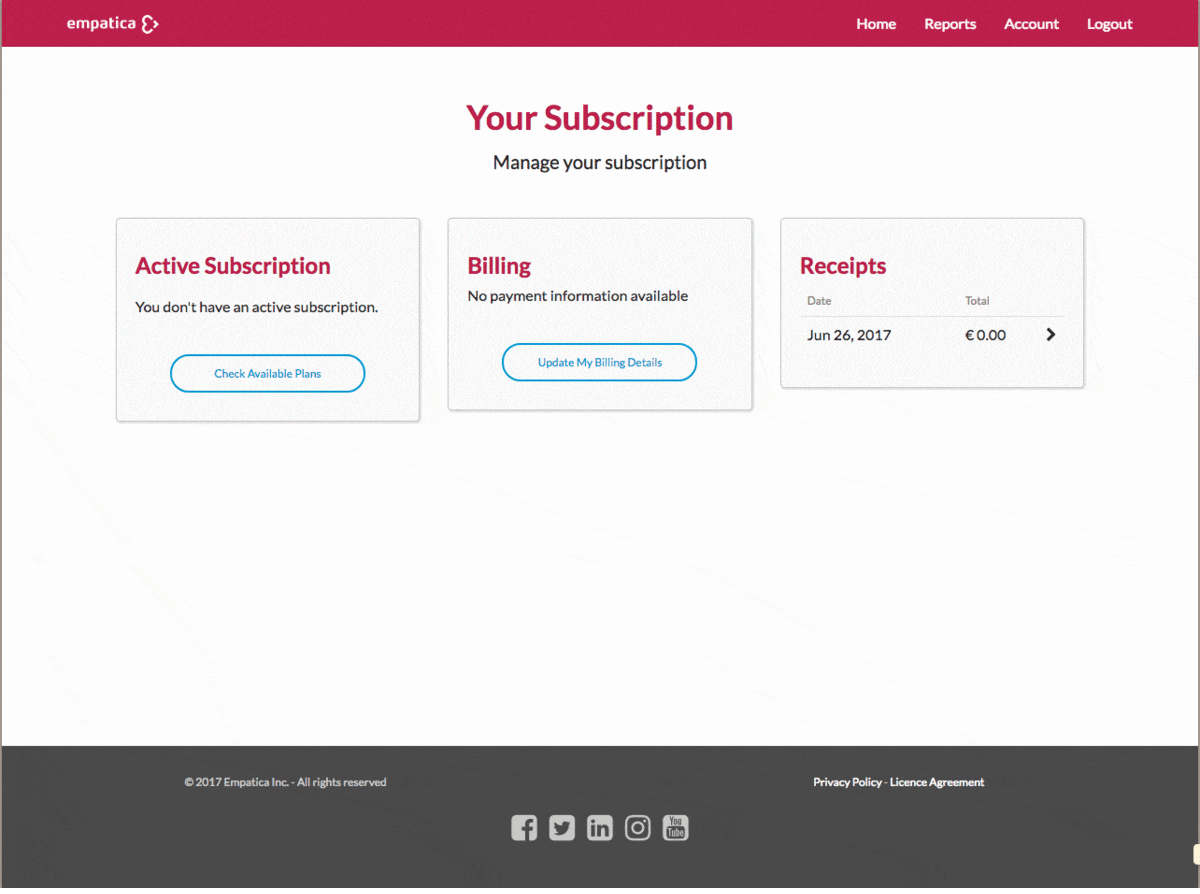 That's all it takes. You'll be able to review your plan in your Empatica Account.
You can cancel the subscription at any time, however, we cannot refund subscription fees. For more details please check: