The Light & Vibration  (former Night Mode) function can be used to deactivate lights and vibration on the Embrace and is useful mostly during the night when you do not want your sleep to be disturbed. When Embrace Light & Vibration is off, the Alert function is still active - caregivers will be alerted in the event of a seizure detection.
You'll find the Light & Vibration button in the Embrace tab in the Alert app. Now the App will not change background color when the Light & Vibration function is turned off.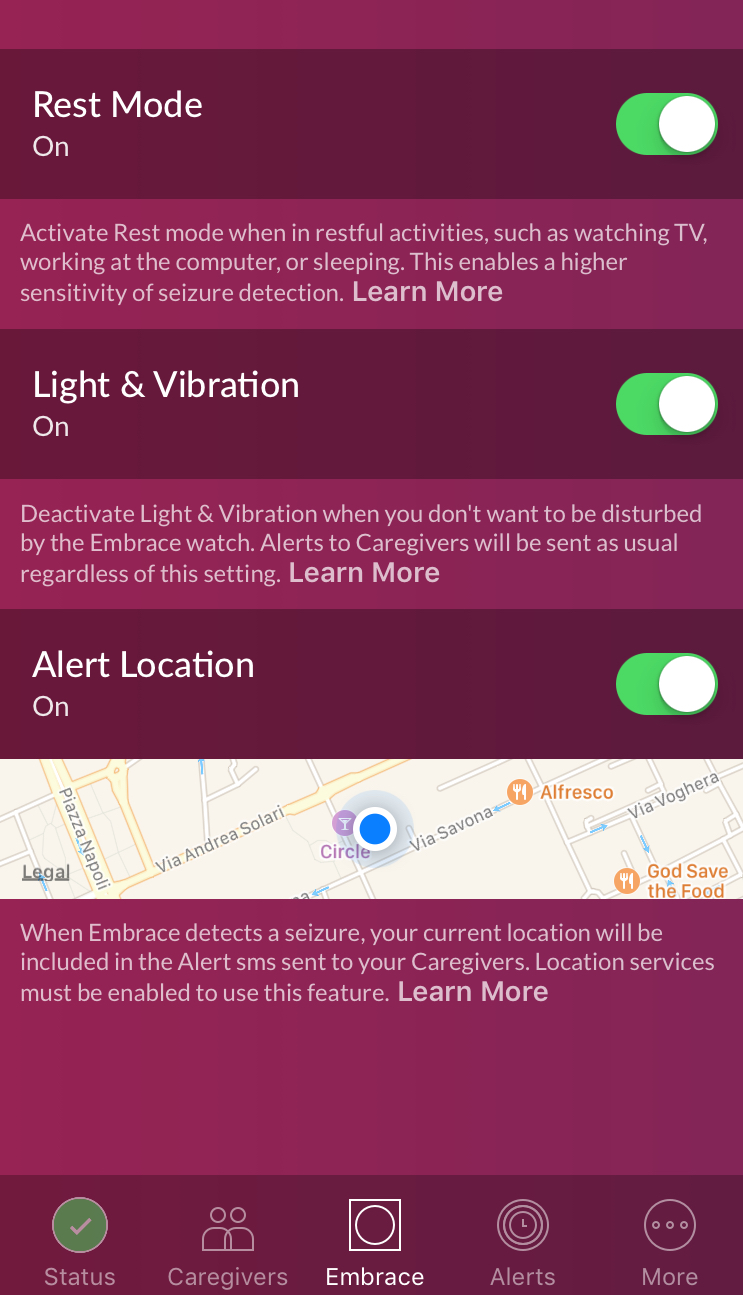 If the Embrace detects a seizure when the Lights and Vibrations are turned off, the watch will not vibrate as usual but will only display the spinning red circle. Alert calls and SMS  will still be sent out and delivered to caregivers.
Please note that time indicator LEDs will not be displayed when you tap on your watch if the Light and Vibration is off.